ads
Theni constituency turned Out Oasis for ADMK with Ravindranath Kumar Victory
Anusha Sathish (Author)
Published Date :

May 24, 2019 12:45 IST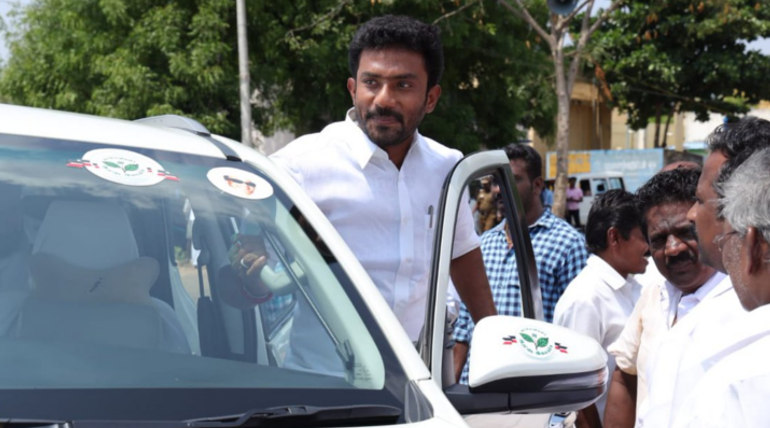 The political fortune for Dravida Munnetra Kazhagam (DMK) has resurrected and it became obvious with the results of Lok Sabha general elections 2019. Out of 39 constituencies in Tamil Nadu, DMK swept 37 constituencies with a commendable margin whilst giving away a slight lead to ADMK in Theni constituency. The election was cancelled in Vellore by the election commission of India (ECI) following huge money seizure, stashing of money and distribution of money for votes. DMK drew a way to come out of the tangle it has long been into and constructed its fortune ways to reinstate the trust among the Public.
To highlight OP Ravindranath Kumar won in Theni with a slender lead and he is the son of O Panneerselvam, Deputy Chief Minister, Tamil Nadu. The party is scaling down in all other Lok Sabha seats as the same is the case for BJP as well. BJP lost in all the 4 seats in Tamil Nadu in which it contested. To highlight, the candidates Pon Radhakrishnan (Union Minister) and Tamilisai Soundarrajan gave smooth ways to their congress and DMK rivals HL Vasantha Kumar and Kanimozhi in Kanyakumari and Thoothukudi respectively.
It is reported that in Theni constituency ADMK candidate Ravindranath Kumar lead and won the elections with a margin of 11,007 votes. A week before, even before counting of vote commenced, an inscription in a temple scripted Ravindranath Kumar as Theni MP. This has been raised as a concern by the opposition parties. The incident has happened in the Kuchanur Annapoorani temple in Theni district during its Kumbhabhishegam which happened a week before and was supported by O Panneerselvam family. Ravindranath when asked replied to journalists that he was totally oblivious on this issue. "I am in politics for a long time but this is the debut criticism I face and I am also really excited to know about this."