Thoothukudi Lok Sabha Election Result: Tamilisai Soundararajan
Thangaraja Palaniappan (Author)
Published Date :

May 23, 2019 21:32 IST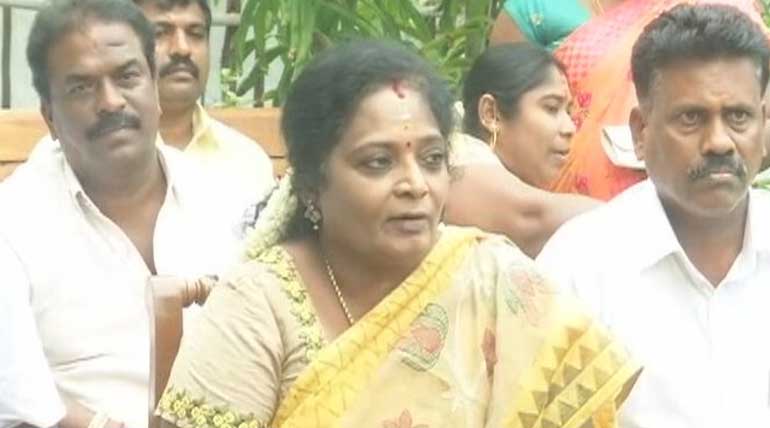 BJP leads in North India with the same majority but not in Tamil Nadu. People in Tamil Nadu are very much used to 2 dominant parties, AIADMK and DMK. Central parties like Congress and BJP has influence in Tamil Nadu but its hard for them to contest without an Alliance. Last 10 years, DMK and Congress alliance continued even in 2019 Lok Shaba Election. Same as DMK, AIADMK and BJP had a good alliance and support with both parties till 2019 Lok Shaba Election.
Lok Shaba election 2019 was very much predictable in Tamil Nadu since AIADMK has internal political problems after farmer honourable Cheif Minister Jayalalitha passed away. AIADMK party issues really created such worst impacts among people and Thoothukudi incidents has become the worst situation for AIADMK and BJP.
Thoothukudi had 2 star contestants, Kanimozhi from DMK and Tamilisai Soundararajan from BJP (AIADMK Alliance). Both were popular among the public but Thoothukudi incident becomes a major reason for Tamilisai Soundararajan to lose Lok Shaba Election 2019. After result announcements, Tamilisai Soundararajan thanked Thoothukudi people via media "Thanks for the people who voted me in Thoothukudi and people who did not vote me will really feel not casting vote for BJP".
ThoothukudiDMK : 2,70,203 Votes Kanimozhi.BJP (AIADMK Allance) : 95,508 votes Tamilisai Soundararajan.