ads
Today Politics is More of Publicity than Truth – Priyanka Gandhi
Vijayan Sankar (Author)
Published Date :

May 16, 2019 17:40 IST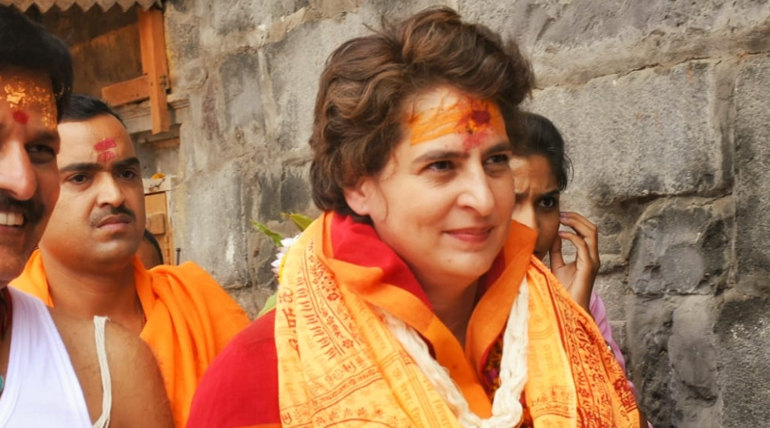 Modi is only strong in publicity, and his party is strong in both money and publicity. This scathing attack by the East UP congress in charge Priyanka Gandhi comes during the last few days of the final phase of the 2019 elections. Speaking at a rally in Salempur in east UP she said that nothing good has happened and no work done in Varanasi in the last five years by the constituency's MP and the Prime Minister of India.
Comparing Amethi & Varanasi:
Priyanka recalled her visit to Amethi with her father at ten years old. She said that her father as MP of Amethi and Prime Minister of India as transformed Amethi. Varanasi has not developed the same way as Amethi is the contention of Priyanka Gandhi. That is why she said that Modi is more interested and influential in publicity than truth.
Varanasi was better under the Congress MP Rajesh Mishra:
Priyanka Gandhi also compared Varanasi being the MP constituency of Modi with that of its congress MP Rajesh Mishra. She said Varanasi was better under the excellent work of Mishra than that of Modi. She is now campaigning for Rajesh Mishra who is the candidate for the Salempur constituency.
Rae Bareli Attack:
Even after warning the police of an expected violent attack by the BJP's Pratap Singh, Priyanka said no action taken. And the anticipated attack on the Rae Bareli MLA happened with country pistols. She said it is an attack on democracy and she is not going to leave it without action.
People will show the truth:
Priyanka concluded her speech that the people would reveal the truth to those who lie and being arrogant. People spared no leader who relies on lies, publicity, and arrogance. But it is to be seen on 23rd May whether truth or publicity prevails.
Today Politics is More of Publicity than Truth – Priyanka Gandhi