TTV Dhinakaran Foul Cries at the Election Results 2019
Prakash Jayaram (Author)
Published Date :

May 27, 2019 16:16 IST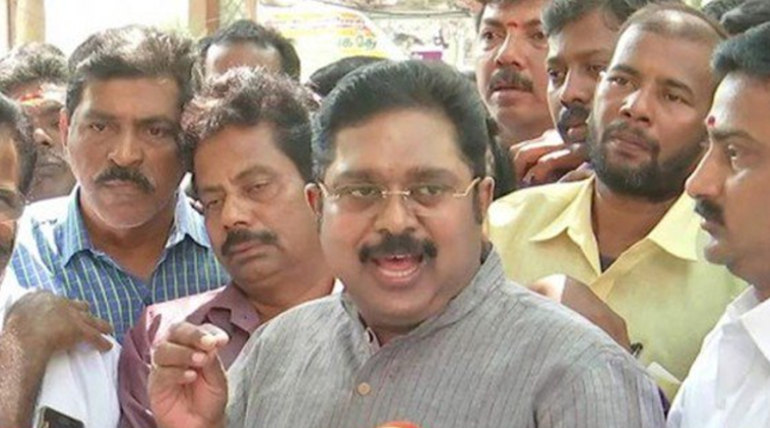 TTV Dhinakaran during a press meet, asked, "How is this even possible that in a poll booth where I know at least a 100 of my supporters are voting, I am only getting 17 votes." His reaction is an expected one as a prominent leader with some recognized and big-name candidates he has lost their deposits. Growing mistrust in EVM machines The election commission is one of the most scrutinized public body in recent times work this election bringing some excess heat.
The EVM machines are once again being doubted after the election even after the cautionary meets look the VVPAT system and cross-checking of votes with the paper trails. These allegations on the election commission are not without backing ad many viral videos show the EVMs being taken by the public out of their places and in some polling booths the election coordinators going into the booths to vote for the people themselves.
Dissatisfied TN leaders TTV Dhinakaran expressed his concerns that he can't prove any of his claims as the process is controlled by the election commission. He also assured a formal complaint will be lodged with the commission with enough details which are being collected by his party members. Seeman is another leader dissatisfied with the election commission and questioned the public that if the public independent bodies cannot be trusted, then how will we ensure a fair system is in place.
He all out accused the BJP and the election commission of rigging the election and questioned why to call it democracy when everything is in one party's control. In a press meet, prominent seniors of the DMK party raised suspicions on the moving of EVM machines in Erode and Theni centres and also condemned the carelessness of the ECI in the EVM misplacement incident in Perambur.