TTV Dhinakaran Rocket Towards Success Fails to Launch in TN Elections 2019 with AMMK
Prakash Jayaram (Author)
Published Date :

May 24, 2019 15:14 IST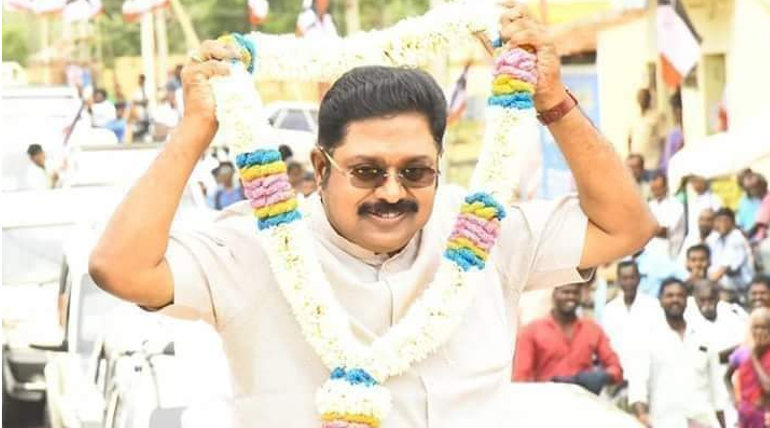 AMMK was expected to become the third party after the two alliances of ADMK and DMK but was a huge disappointment in this election.
TTV fails to impress, "ADMK will fall this election as the votes of 18 MLAs who jumped to the AMMK will also come with them to us", said Mr TTV. Dhinakaran the leader of the AMMK party in the election campaign. TTV. Dhinakaran was the shadow person behind Sasikala for years and is considered to be the person who influenced Sasikala to become the chief minister. He was not taken seriously in the ADMK party when Jayalaitha was alive and when she died he got the courage to aim for the Chief Minister seat itself through Sasikala. When Sasikala was arrested on the charges of tax evasions and illegal money making, TTV's dreams shattered.
But then he grouped the MLAs in support of Sasikala during the period of Turmoil in ADMK which was considered as a strategic move from him. In a race to prove himself, he contested in the R K nagar by polls which were the constituency of the late Ms Jayalalitha. Despite the accusations of money distribution he won the election and proved himself worthy of the leader position in AMMK.
Supposed comeback, This by poll was the supposed comeback for the 18 MLAs who were disqualified for the jumping between parties. Many political experts predicted they will at least get 10 to 20 per cent votes in comparison to ADMK and DMK. But that is not the case now as they were more or less ignored by the people in most of the constituencies getting only 1 to 2 % of the votes. This result has now put a question mark on TTV's head as now what will be the future of the AMMK party as the election has proved that it is the recognition and name of the parties that are valuable rather than the MLAs themselves.