ads
Udhayanidhi Stalin Elected Secretary to the Youth Wing of the DMK Party
Vijayan Sankar (Author)
Published Date :

Jul 04, 2019 19:30 IST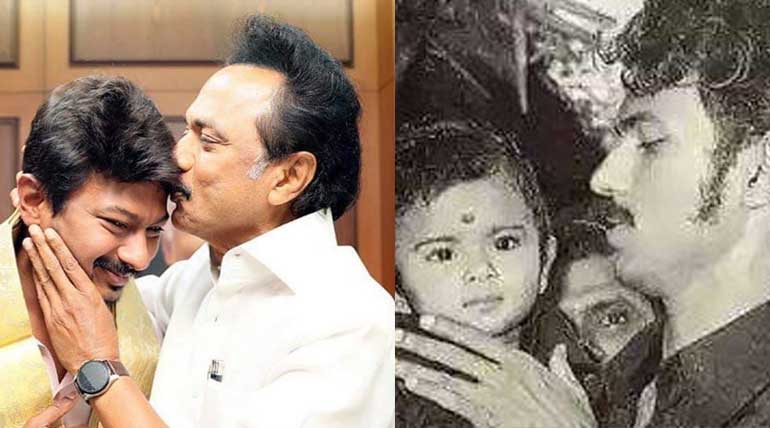 DMK Youth Wing Secretary
Udhayanidhi Stalin seems to be the successor of the DMK by an announcement made by the party today. It unanimously elected him as the Y0uth Wing Secretary of the party. It is a prestigious post which his father Stalin was holding until a few years ago.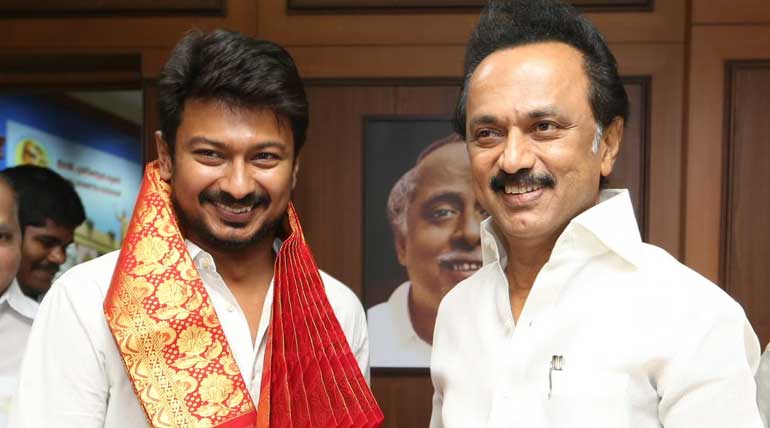 Vellakovil Swaminathan, a close confidante of Stalin, succeeded as youth wing secretary after Stalin. But a few days ago he resigned from the post paving the way for Udhayanidhi Stalin to be elected for the post.
Has DMK taken the right move by infusing fresh blood into the party by appointing Udayanidhi Stalin?
DMK being a party of nearly half a century needs badly fresh blood to be infused. Most of its leaders are more than 50 years, and also the party members have become old now. It is the reason may be Udayanidhi Stalin is currently selected as the Youth Wing Secretary of the party.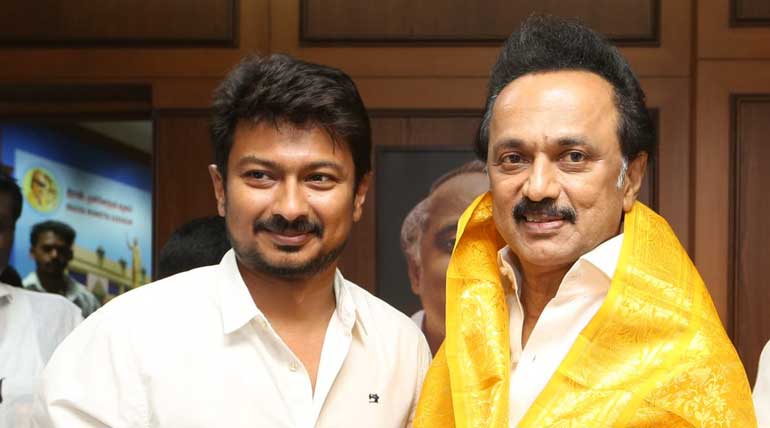 He has proved his worth already by acting and producing Tamil films. He has got a modest fan background in almost all the districts of the state. Also, in the recent Lok Sabha Election, he was the star campaigner for the DMK party.
He was even seen campaigning for his aunty Kanimozhi in the Toothukodi MP seat. The grand victory of the party in the MP seats winning all but one seat from the state, the party has made this vital decision.
Will it not be criticized as dynastic politics by the opposition?
The only MP to win the recent elections of the opposition parties was Ravindran, son of O.Panneerselvam, Deputy Chief Minister of Tamil Nadu. He was only looking after his father's MLA constituency so far and without any political experience.
If this is the case on what right will they criticize Udayanidhi Stalin's appointment? In India, it is a practice that kith and kin of political leaders are getting party posts. But only their work, in the long run, will make them successful.
Will Udayanidhi perform as per his party's expectations and infuse fresh blood into the party or wither away as many of the politicians' sons are to be seen only in the next assembly election.
"திமுக இளைஞரணி மாநில செயலாளராக முரசொலி நிர்வாக இயக்குநர் திரு. @Udhaystalin அவர்கள் நியமனம்"

- கழக பொதுச்செயலாளர் பேராசிரியர் அவர்கள் அறிவிப்பு.#DMK4TN pic.twitter.com/7kDZ0GszYn

— DMK (@arivalayam) July 4, 2019
Udhayanidhi Stalin Elected Secretary to the Youth Wing of the DMK Party