Vellor Election: Candidates Race to Make an Impression as the Campaign Comes to an End This Evening
Prakash Jayaram (Author)
Published Date :

Aug 03, 2019 15:24 IST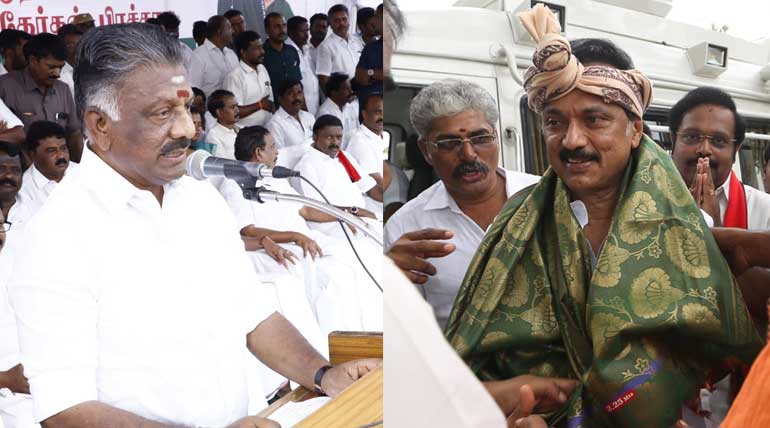 Candidates race to make an impression as the campaign comes to an end this evening
All the parties competing in Vellore are doing the final push today to make a lasting impression that will hopefully get them the votes. AIADMK has their finest campaigners in the field working overtime with D. Jayakumar in Vaniyambadi, Dindukal Srinivasan in Ambur, Rajendra Balaji in KV Kuppam, CV Shanmugam in Anaikattu and K.A Senkottaiyan in Vellore.
AIADMK wants to win desperately.
AIADMK is desperate for a win here as they got only one seat in the Lok Sabha elections and lost to the opposition. The desperation can be seen during their campaign speeches where they try hard to rally the crowds with references to cinema dialogues. Yesterday, during a campaign meeting the Chief Minister of Tamil Nadu Edappadi Palanisamy criticised the opposition saying "DMK kindled the desires of the common people by deceiving them with fancy plans that they do not intend to provide which is reminiscent of the dialogue from Sadhuranga vettai".
DMK wants to keep the winning streak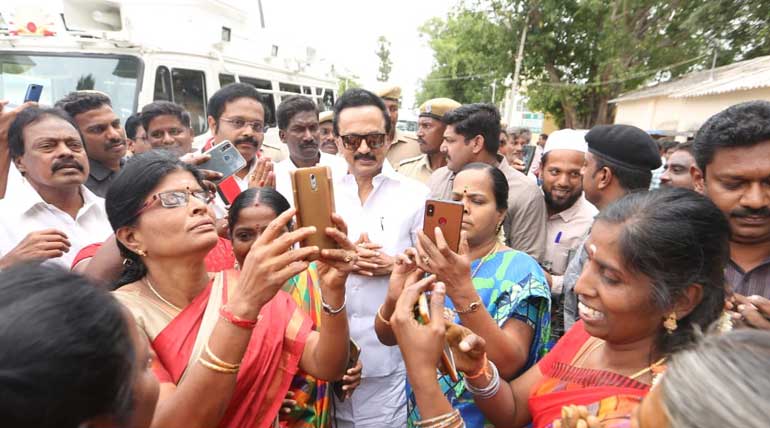 DMK too have all their famous faces lined up for today's campaign meeting with Stalin leading the pack including Vaiko of MDMK and Thirumavalavan of Vidudhalai Siruthaigal party. They also expect to keep the winning streak going, but they are on the back foot considering that the election was postponed because of the money found in the house of one of the associates of the current candidate Kathir Anand.
Flying squad conducts random raids.
The election commission has tightened the security and surveillance for the last day of the campaign. The flying squads are conducting random raids on various halls and large auditoriums for secret meetings and looking for large amounts of cash that could potentially be distributed to the voters.
The time for campaign ends at 5 pm today with the election scheduled for August 5. It has also been informed that any outsiders who do not belong to Vellore must leave before 5 pm today.
Incentives for the officers and employees
The chief electoral officer of Tamilnadu Sathyapratha Saku has asked for the list of officers who worked temporarily for the elections from March 10 to May 23 from the regional electoral officers. He has informed the reporters that list is to reward the officers with incentives for the period of the election duty if they took any medical leave or took leave with pay.