Vellore Election 2019 August: DMK Nominates Kathir Anand
Anusha Sathish (Author)
Published Date :

Jul 10, 2019 11:57 IST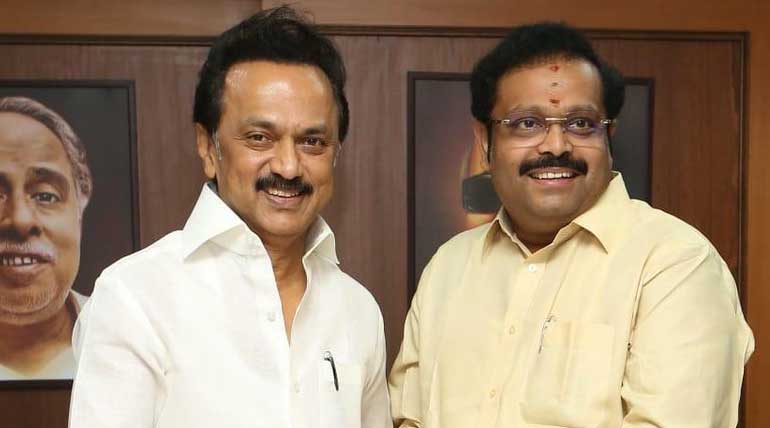 DMK nominates Kathir Anand
DMK has continued Kathir Anand who was proposed initially during Lok Sabha elections as its candidate. He is fielding from Vellore for the elections supposed to be held on August 5.
To highlight he is the son of the party treasurer Durai Murugan who is in the good books of DMK for a long time. The election in Vellore revoked on charges of bribery during April 2019.
When the same has been asked to Kathir, he responded, "We are not the one who should be questioned on, related to this bribery issues.
DMK party has not circulated any money as a bribe, and we are strictly not for it." But media reported that DMK only bribed Vellore voters during April 2019.
DMK President Stalin announced, "Kathir Anand is our candidate for the Vellore election." Soon after the declaration, Kathir went and met Stalin at the party headquarters.
Later talking to media, he said, "DMK has huge prospects to win the elections, and I am confident of winning." Between, DMK candidates for Rajya Sabha elections also filed their nominations.
MDMK and other party members filed nomination:
In his conviction in a sedition case, MDMK's chief Vaiko's nomination filing takes everyone to surprise. MDMK Leader Vaiko, filed his nomination in the presence of DMK leaders.
Asking about the case MDMK Chief Vaiko said, "It will be known if his nomination is taken up for scrutiny. I should thank DMK leaders for supporting my candidature for Rajya Sabha election. I propose a common ration card for all. It is one of my promises. I am confident that DMK nominees will win in the elections with a huge margin."
LDF general secretary M Shanmugam and former additional solicitor general Wilson.P also filed their nominations.
TTV justified his decision:
A lot of speculations on the reason behind our withdrawal from contesting. Our party has decided not to present themselves as independent candidates.
Our party will be registered, and we get the symbol only after a month. AMMK enemies' malicious campaign should be ignored as our decision is for a good cause.