CM Edappadi Palaniswami Thanked Vikravandi and Naguneri Voters for Victory
Vijayan Sankar (Author)
Published Date :

Oct 25, 2019 11:14 IST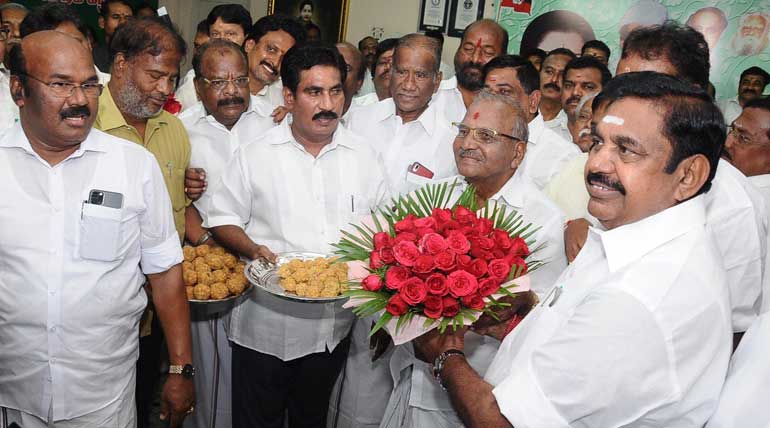 AIADMK wins both the by-elections with whopping margins: Chief Minister Edappadi K. Palaniswami says justice has prevailed after this stunning victory, in the two by-polls, on 24th October. AIADMK now has 124 MLAs out of 238 member Tamil Nadu assembly. This victory has given them enough strength to rule the state until the 2021 assembly elections.
There was jubilation in the AIADMK camp after confirming two MLA seats from their rival allies. Now DMK and Congress lose one MLA each in the assembly. This by-election, which was stated to be the precursor to 2021, has given a clear mandate to AIADMK with the whopping margin of 44,924 votes in Vikravandi, and 36,842 in Nanguneri.
Chief Minister & opposition leader comments after results: For the Chief Minister, Doctor Edappadi K. Palaniswami, this is a big week all along. He was conferred with the doctorate on 20th by Dr. MGR Educational and Research Institute. Now his party wins the two assembly by-elections with huge margins. He said people have voted for the truth and rejected DMK's propaganda.
The Chief Minister also thanked the voters for giving AIADMK two more MLAs wrestled from the opposition DMK and Congress. Opposition leader Stalin said he accepts the peoples' mandate. He also noted that DMK would learn from the mistakes and work hard to gain trust.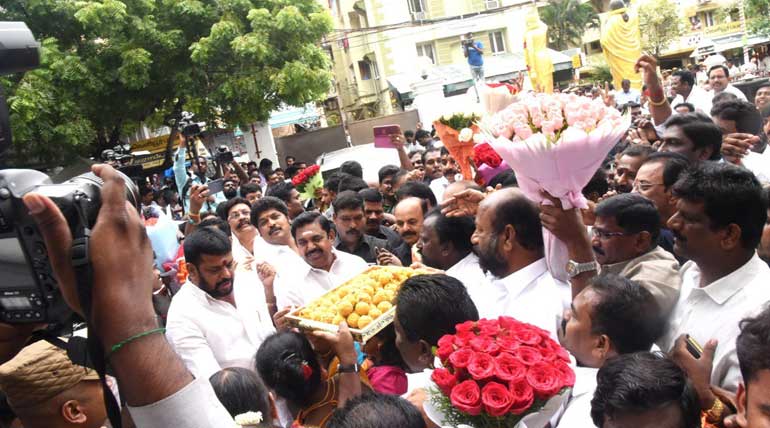 Election results of Vikravandi and Nanguneri: In Vikravandi, R. Muthamilselvan of AIADMK polled a whopping 60.29 percent of the total 84 % to get 1,13,766 votes to win with a margin of 44,924 votes against his nearest contestant N. Pugazhendhi who got only 36.48 percent of 36,842 votes. In Nanguneri also the margin of victory was better than expected with 33,445 votes. V. Narayanan got 95,377 or 55.88 % of polled votes, over Congress candidate Ruby Manoharan's share of 61,932 votes.
Is the by-polls indicate a trend for 2021 assembly elections: AIADMK is now touting the victory of the by-polls as an indication to win in 2021 assembly byelections. Sure yesterday's win with huge margins is a massive show of strength for the AIADMK. But it is only the ruling party which wins in most of the byelections. Even in the former chief minister Jayalalitha's rule, she won many byelections. But she also lost power twice after winning them. With more than one and a half years more for the assembly elections in 2021, only time can say who will win and form the government at that time.