BJP MP Dr. Virendra Kumar will Become the Pro tem Speaker
Vignesh Subbaian (Author)
Published Date :

Jun 11, 2019 12:43 IST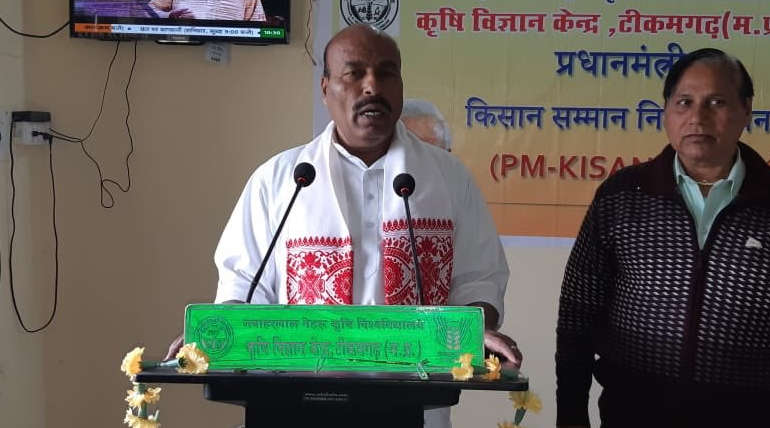 After the 17th Lok Sabha elections, the Parliament session will start from June 17. Now everyone's eyes are fixed on the new Lok Sabha Speaker. There were speculations about the names of many senior MPs. The name of the four most senior MPs is being discussed in the discussion earlier. It is being said that before the Lok Sabha Speaker will be elected on June 19, before the 17th and the 18th of June, the Speaker of the Speaker will be sworn in by the newly elected MPs. But the local news channel released the news now.
The Indian budget of NDA Government will be presented on July 5. Sources reveal that this time as the last time, BJP may also give the post of deputy speaker to any allies of NDA. The NDA's component party Shiv Sena has demanded the post of Deputy Speaker.
Typically, the parliamentary speaker is elected from among the senior-most parliamentarians. But with seniority, it is also taken care that the concerned MPs also have information about parliamentary law and laws. So that he may be able to conduct the Lok Sabha duly.
According to the report, in view of seniority, the name of Maneka Gandhi from Sultanpur is going on at the top. He is an eight-time parliamentarian. Yes, Santosh Gangwar is an eight-time MP from Bareilly, but he has become a minister in the Modi government.
The second name for Lok Sabha Speaker, Virendra Kumar, a seven-time MP from Tikamgarh reserved seat in Madhya Pradesh is underway. She has been a persistent MP since 1996. Last time, in the Modi Government, he got the post of Minister of State in the Ministry of Women and Child Development and Minority Affairs.
Sources say that SS Ahluwalia can prove to be hidden rostom. Ahluwalia has been a good track record as an MP. He has experience of working in the Rajya Sabha as Deputy Leader. He is also a knowledge writer of Bengali, Bhojpuri, Assamese, Punjabi, Hindi and English languages ​​along with Parliamentary Rules.
Earlier in the Congress, later came to BJP He is a Rajya Sabha member of four times and a two-time Lok Sabha member. Darjeeling Lok Sabha seat of West Bengal in 2014 and this time Durgpur is MP from Bardhaman seat. He has also been as Minister of State for Parliamentary Affairs in the previous Modi Government. Nand Kumar Chauhan, former president of Madhya Pradesh unit, is also running the name of BJP MP Radha Mohan Singh and Khandwa, six times in the race of Lok Sabha Speaker.
So finally Virendra Kumar elected for this new Lok Sabha Speaker.