ads
Why Sudden Decision of the Opposition to Meet Election Commission Today about EVMs?
Vijayan Sankar (Author)
Published Date :

May 21, 2019 12:17 IST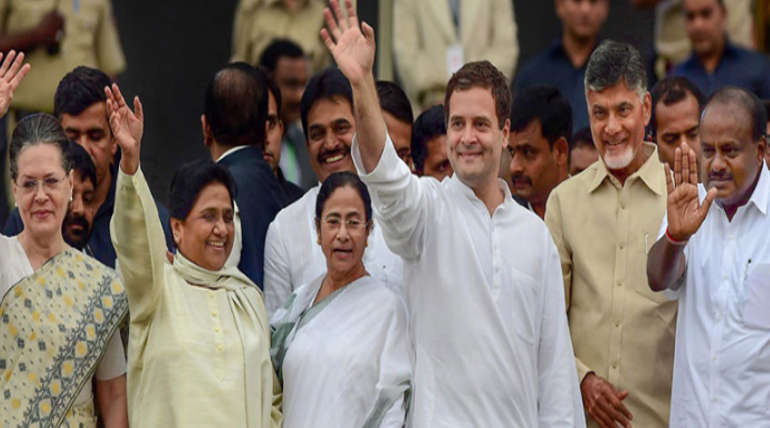 Today most of the opposition parties are meeting the Election Commission to stress for revealing what procedures going to be implemented if any mismatch of VVPAT or Voter Verified Paper Audit Trail and EVMs during the May 23 counting of votes. The opposition includes INC, SP, BSP, Janata Dal (S), Left parties, Telugu Desam among others.
But why suddenly the opposition is meeting Election Commission today?
There were many model code of conduct violations reported by the opposition in the last two months. Most of them were given a clean chit by the EC so far. Even one of the three election commissioners Ashok Lavasa went on record that he is not going to participate in any more of the MCC or model code of conduct meetings anymore. It is to object of his demand of at least recording his dissent during the clearance of 6 Modi related clearance of MCC violations not done. But even during those times, there was not a united opposition complaint to EC. But now because of the exit poll results, they are scared of any malfunctioning and united now to complain to EC.
Why exit poll results scare opposition?
Almost all exit polls predict a 330+ for NDA in this election. But even during 2014 with all factors in favour of NDA, it got only 336 MPs and BJP only 30% of the vote share. But with so many factors against them, the resurgence of Congress and mahagathbandans now, the exit poll predictions of more than 2014 has increased the suspicion of the opposition. Hence the opposition has rallied together to seek the means and ways of dealing with the difference between VVPAT and EVM.
The meeting of the opposition with EC is going to be useful or not will be seen day after tomorrow.
Why Sudden Decision of the Opposition to Meet Election Commission Today about EVMs?