ads
YSR Congress Jaganmohan Reddy the new Superstar of Andhra Pradesh
Vijayan Sankar (Author)
Published Date :

May 23, 2019 16:01 IST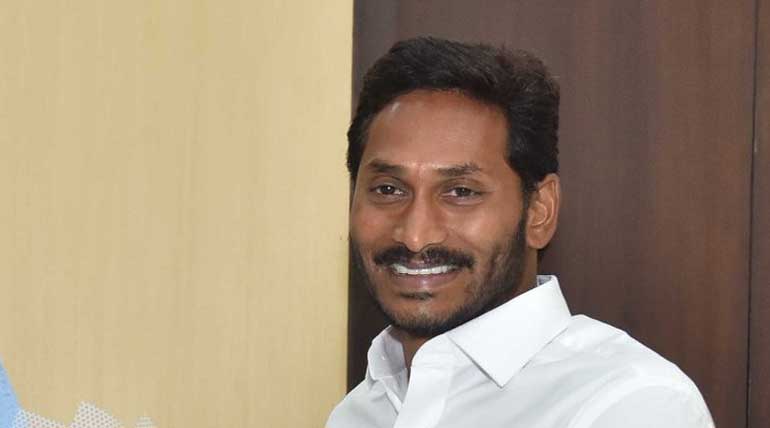 YSR Congress led by Jaganmohan Reddy, son of late Chief Minister YS Rajasekar Reddy, sweeps Andhra Pradesh. The profound convener of national politics N.Chandra Babu Naidu has lost both in the assembly and parliament elections. At 1:30 leading positions YSR Congress is leading in more than 150 seats out of the 175 assembly seats. They also lead in 24 out of the 25 Lok Sabha seats.
YSR Congress exceeds even the poll predictions: Most of the poll predictions were confirming YSR Congress coming to power in Andhra Pradesh. But not even one of them predicted such a landslide victory for YSR Congress. And no one expected Chandrababu Naidu to lose so badly. Like his late father YS Rajasekar Reddy, Jag Mohan Reddy has brought Andhra Pradesh under his total control.
A big blow to the kingmaker: It was Chandrababu Naidu who was going from state to state to unite the UPA for the 2019 elections. But now he is in a situation to be satisfied with only 20 MLAs and 1 MP. It is one of the lowest points in Chandrababu Naidu's political life. Being a seasoned politician, he may fight back another day. But for now, Andhra Pradesh has given a crystal clear mandate to Jagan Mohan Reddy.
An alarming percentage of votes: Apart from the massive loss of seats both in assembly and parliament, the figures for percentage counted so far show a disturbing picture for TDP:
YSR Congress – 50.04 %
TDP - 30.11 %
BJP - 0.83%
Congress – 1.24 %
The only MP seat the TDP is retaining is that of the Vijayawada seat represented by its candidate Kesineni Srinivas known as Nani. Neither the Congress nor the magic of Modi had no impact on the people of Andhra. They have decided to make Jagan Mohan Reddy their chief minister and their choice for Delhi representation.
YSR Congress Jaganmohan Reddy the new Superstar of Andhra Pradesh