YSRC Jagan to take oath as CM on May 30
Anusha Sathish (Author)
Published Date :

May 26, 2019 14:36 IST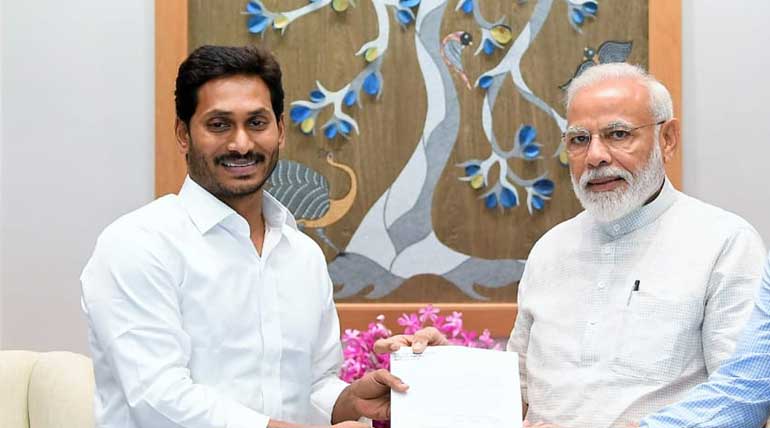 It is a political fortune for Jaganmohan Reddy-led YSRC which bagged 151 out of 175 legislative assembly seats. "People of Andhra Pradesh got disgruntled with Chandrababu Naidu's stint which was filled with corruption," Jagan stated. Two days after election Jagan was elected without opposition as the leader of YSR Congress legislature party on Saturday. The party plans to send 22 out of 25 elected MLAs to the lower parliament house. On May 30th the stage will be all set for Jagan in Vijyawada to take oath as Chief Minister of the state.
"In 2019 elections people entrusted their belief and faith on us hoping that we would give them the golden period in the state. In 2024, I assure our performance will translate to gaining a bigger mandate. This is the victory of Andhra people against the corruption and misrule of TDP. I dedicate this victory to Andhra People," Jagan commented. Meanwhile, TDP managed to win 23 seats in the legislative assembly and 3 in Lok Sabha. It was reported that YSRC gained 51% votes while TDP gained 32.1% and Jan Sena 8%. In the previous election, the vote difference between the parties underlined 2% but it has increased to 10%.
Ahead of the Polls Jagan announced to pursue his election promises "Navaratnalu" or nine welfare gems. These include fee reimbursement for students from class 1 to graduation, assistance of Rs 50000 per annum to all farmers, free medical treatment above Rs 1000 to all beneficiaries, alcohol ban, Rs 15000 incentive to women as an encouragement to send their children to school, waivers of all loans taken by women from cooperative societies, interest-free loans of up to Rs 50,000 each, Rs 75,000 to all women of BC, SC, ST communities over 45 years, construction of 25 lakh plus houses over 5 years and reduction of pension age from 65 to 60, [Rs 2000 pension for poor elderly and Rs 3000 for the disabled] and finally polavaram completion on a war footing. "The promises will be getting implemented one by one," Jagan stated.