Chandrayaan-2 Mission: It is time to say adieu to Vikram Lander temporarily
Anusha Sathish (Author)
Published Date :

Sep 19, 2019 19:02 IST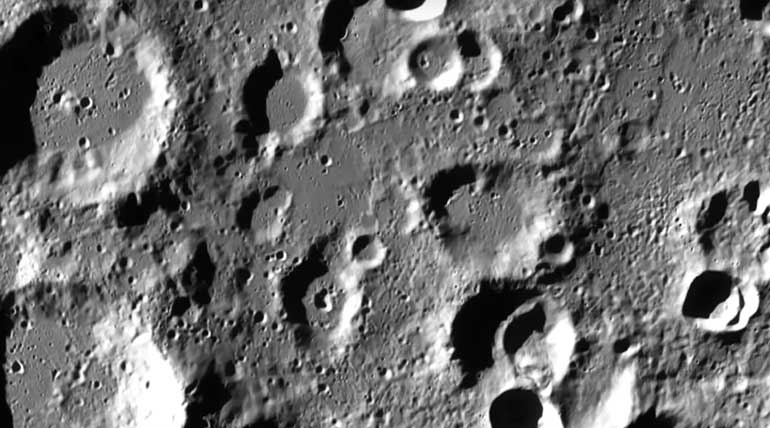 It is time to say adieu to Vikram Lander temporarily: Chandrayaan-2 mission is not fully accomplished as we all know and the total budget of Rs 978 cr was shared between Orbiter and Vikram lander. Everything went perfect, but in the final 2 kilometers the connection was lost, and whereabouts of Vikram lander was not known. It was said that Orbiter can locate Vikram and trying to establish a connection and that has to happen in 14 earth days which will be a day in the Moon.
Positive information then and there came, but nothing was substantiated. We are at the tail end of the 14-day period. When the night arrives, it is damn sure that Vikram cannot be resurrected. To highlight one moon day equals twenty-eight earth days.
Lunar Reconnaissance Orbiter (LRO) which was sent ten years ago by NASA is like the Orbiter which was sent in Chadrayaan-2 for the research purpose. It is the lunar aircraft sent by NASA. We were very confident that NASA's LRO would show the Vikram's effects on the lunar terrain. But unfortunately, LRO too failed to capture Vikram's landing.
As we all expect, even if LRO would have captured Vikram, it as such would not show the Vikram lander but the impact the hard landing created on the Moon's surface. We are now in the dusk phase in the Moon, and very rough terrains along with shadows are visible. The shadow surfaced the moon path, and the real impacts of Vikram were not found.
LRO was sent before ten years by NASA to study the moon surface, the availability of the mineral. The existence possibility is also under the purview of the study. Once Israel sent a lander like Chandrayaan-2's Vikram, and it has crashed at the last minute. LRO initially captured the moon surface, and from Israel, it got the information of crash landing. Then it captured the image again, and comparatively the impact it created was visible.
The same was tried with Chandrayaan-2's Vikram lander, but since we have approached the dusk phase, the shadows were too prominent to see the clear surface. After 15 days again, Moon's day hours will come, and we could try to capture the image of Vikram's landing with the help of LRO. But the bottom line is the ray of hope we had so far on Vikram's resurrection should once for all be erased.