What happens If Chandrayaan-2 Mission Success? Vikram Successfully Landed on Moon
Vijayan Sankar (Author)
Published Date :

Sep 07, 2019 08:13 IST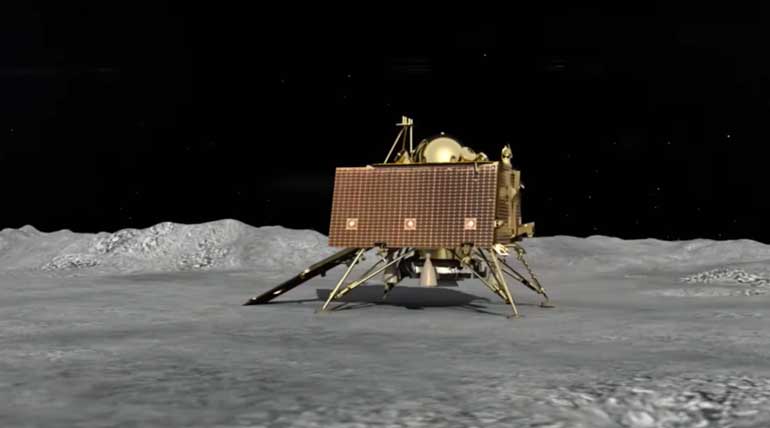 Hooray, Vikram has safely landed on the moon.
It is time to celebrate in India. Vikram, the lander of Chandrayaan-2, has safely landed at exactly ____ IST now. For those who are watching right now, have a feeling of participating in history. For others who are sleeping now, will have a happy wakening with the news of Chandrayaan-2 completed its lunar mission successfully. India has once again proven to the world, why it is one of its superpowers.
It is time to honour our ISRO scientists:
Chandrayaan was not developed yesterday and sent today. It is the hard and dedicated work of thousands of our scientists in ISRO.
They have been relentlessly working for years to have achieved this historical moment. Starting from our Father of Space Vikram Ambalal Sarabhai, Abdul Kalam, Sathish Dhavan and today's Tamil pride K.Sivan all contributed for today's success. Especially Vikram Sarabhai was the pioneer in our space endeavours. He started the space work when others did not even believe in it. That is the reason the lander which landed on the moon now for the first time on the southern pole region bears his name "Vikram."
The world looks at India in astonishment:
NASA sent a similar spacecraft to the moon with 20 times the cost of Chandrayaan. They have all the facilities for decades before us.
But we with the second largest population have sent Chandrayaan as only the fourth country in the world. Many countries wonder how it is possible. It is due to the dedicated work of ISRO scientists and the foundation laid by our great leaders.
We should, at this proud moment of joy and jubilation never forget them. This historical feat in space should inspire every Indian to come out of any situation to be responsible and win at all costs.
&nbsp
Tags :&nbsp
Countdown to Chandrayaan-2
,
Chandrayaan-2 landing time
,
Chandrayaan-2 Moon photos
,
Chandrayaan-2 latest news
,
How to watch the Indian moon landing
,
How to watch the Chandrayaan-2 moon landing
,
pragyan chandrayaan 2
,
chandrayaan 2 lander name
,
chandrayaan 2 speed
,
chandrayaan 2 rover name
,
about chandrayaan 2 in english
,
chandrayaan 2 landing date on moon
,
Vikram Successfully Landed on Southern Pole of the Moon