Chandrayaan2 Update: Time to Console and Support Our Great ISRO Scientists
Vijayan Sankar (Author)
Published Date :

Sep 07, 2019 07:55 IST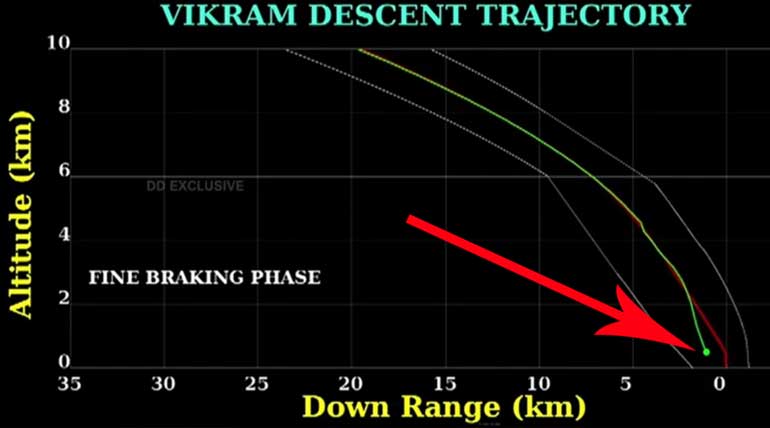 Time to console and support our great ISRO scientists on Vikram to land on the moon - unknown status: Precisely few seconds to land as planned at 1:55 AM today, gloom surrounded the ISTRAC as Vikram heads down to land on the moon surface. The crucial last 15 minutes, as suggested by ISRO, seemed to elude them again. Out of the 35 kilometres out of the 384,000 kilometres were successfully reached with only 400 meters left. But suddenly the contact to the Vikram lander was lost.
ISRO chief said the data is being analyzed. Today morning the gloom of ISRO will spread across India. But it is time to console and support our great ISRO scientists to give them the confidence to do it successfully again.
What could have gone wrong in the landing of Vikram lander? Though successful of the 99.9 % of the last 35 kilometers in the crucial last 15 minutes, Vikram failed to land due to many factors. The Lander was searching for a safe place to land on the moon in the last few seconds.
But something unfavourable could have happened for it to lost contact with the earth.
The angle of descent for the first time of the unknown southern pole region
The horizontal and vertical velocity of the Lander
Unfavourable landing surface on the southern pole of the moon
The incline of the Lander
As chairman of ISRO, K. Sivan earlier said that the Lander is like a newborn baby on the moon surface and has to be treated like it to land. No one has landed their landers on this part of the moon before. Even the three nations, the US, Russia, and China only have landed on the northern and equatorial parts of the moon. When landing on the south side is such a difficult task, the part of success up to 400 meters by ISRO is commendable.
PM consoles ISRO: Prime Minister who was waiting for the happy news of landing, consoled the ISRO scientists. We also should be with them in this crucial hour. There is always tomorrow, and with our great scientists, it is only time in between to complete the lunar mission successfully soon.
Still, there is no proper evidence of crash landing or mission failed, ISRO stated that "This is Mission Control Centre. #VikramLander descent was as planned, and normal performance was observed up to an altitude of 2.1 km. Subsequently, communication from Lander to the ground stations was lost. Data is being analyzed."
&nbsp
Tags :&nbsp
Chandrayaan-2 Latest update
,
Chandrayaan-2 mission failed or success
,
Chandrayaan-2 signal lost before 2km
,
Chandrayaan-2 Moon photos
,
chandrayaan 2 speed
,
Chandrayaan-2 latest news
,
pragyan chandrayaan 2
,
chandrayaan 2 lander name
,
Chandrayaan-2 landing time
,
chandrayaan 2 rover name
,
about chandrayaan 2 in english
,
chandrayaan 2 landing date on moon
,
Indian Space Research Organisation (ISRO) News