Elon Musk Shared a Video About the Crew Dragon of SpaceX
Lakshmi Lund (Author)
Published Date :

Dec 31, 2019 14:22 IST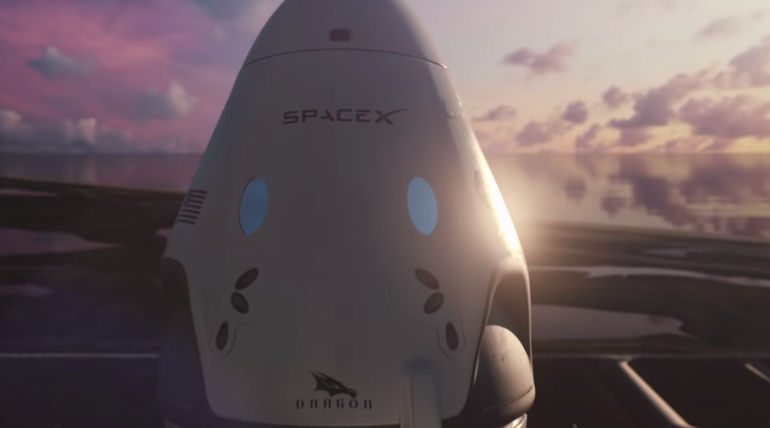 SpaceX is getting ready to launch its debut crewed mission in a capsule-like spacecraft christened Crew Dragon: SpaceX is leaving no stone unturned in getting ready to launch its debut crewed mission in a capsule-like spacecraft named Crew Dragon. The launch is scheduled to happen in 2020. Way back in the year 2002, Elon Musk founded SpaceX, a company that specializes in designing, making, and launching state-of-the-art rockets and spacecraft. The company was incepted with the aim to ensure that it is successful in helping people to live on the other planets.
True to its goal, the rocket launching company is all set to launch Crew Dragon into space, which experts call the rocket that launches human beings into space, the first of its kind. Flying in the spacecraft will be spaceflight veterans and National Aeronautics and Space Administration (NASA) astronauts Bob Behnken and Doug Hurley. According to the plan, the probe is expected to penetrate into the orbit roughly 250 miles above the earth. It is also stated that Crew Dragon will subsequently dock with International Space Station (ISI), which is the size of a football field.
Taking to social media to share his experience about the expedition, Elon Musk shared a video to show what it will be like onboard the spacecraft. The video shows the astronauts take a walk down the walkway in Cape Canaveral in Florida.
The duo is then seen climbing up the Crew Dragon, after which they take off into the orbit. The spacecraft is then seen docking with the ISS. Next, it detaches a trunk with the help of which it reaches the space station. The astronaut took to Twitter to share the video.
Feeling emotional about the initiative, Elon Musk took to social media platform Twitter to share what he feels about Crew Dragon. "8 years later, the simulation is mostly real." he tweeted. It may be recalled that in the year 2011, a spacecraft was designed, and the same was made to undergo similar phases.
A source from NASA went on record to share that since 2011 America is at the edge of launching its fellow American astronauts into the space from American soil in rockets created designed and developed in America. The source went on to also confirm that mission SpaceX was scheduled to launch astronauts by the end of the year 2017.
However, back then, things did not fall in place for the team. It is better late than never that the mission is finally taking shape with the same level of focus, commitment, and excitement from the team.