ads
Human evolution redefined by findings of the 10 million years old fossil of Rudapithecus
Vijayan Sankar (Author)
Published Date :

Sep 19, 2019 12:20 IST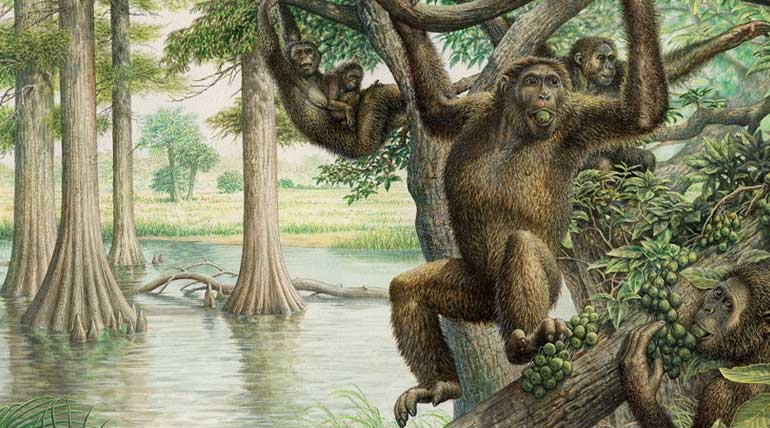 Human evolution redefined by findings of the 10 million years old fossil of Rudapithecus: The University of Missouri in its newly published study has stated that Rudapithecus or the European apes moved like today's apes from one branch to another. It's 10 million years old fossil found in Rudabanya in Hungary has also lead to redefining of human evolution. An international team of researchers found that the human movement with two legs could have deeper ancestral origins than it was conceived before as from the African apes.
What is the new finding from the 10 million years old fossil of Rudapithecus in Hungary? For a long time, the evolution of the tailless ape's pelvis was not clearly understood by the researchers. It was due to the lack or scarcity of fossil material of pelvis. But with the recent fossil finding of the Rudapithecus Hungaricus apes which lived in Europe before 10 million years, gave the researches the much-needed fossil of the pelvis part to conduct the study of human evolution. Carol Ward, head of the research team of Missouri University, analyzed the fossil pelvis with the help of 3D methods. He found that human bipedalism or the movement with two legs may be from the Rudapithecus rather than the previous research conclusions of coming from African apes.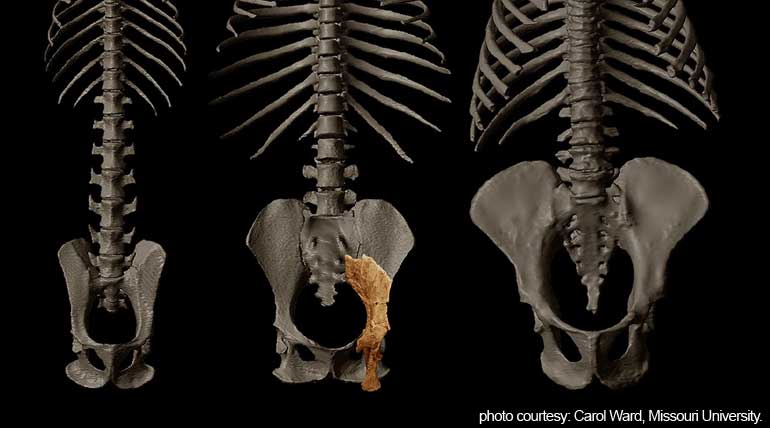 What makes the newly published study on the Rudapithecus fossil to redefine human evolution?
African apes are considered to be huge when compared to European apes or Rudapithecus. Due to their big size and with long pelvis and short lower back, the African apes moved using all fours. But Rudapithecus were with the short pelvis and long flexible lower back similar to that of humans. It enabled the Rudapithecus to come down from the trees standing erect with only two legs, unlike the African apes, which used all fours to come down and for movement.
The research led by Ward will continue with 3D analyzing techniques of the other parts of the Rudapithecus fossil to determine the complete details of its movement. It may throw more light on human evolution in the future.
Human evolution redefined by findings of the 10 million years old fossil of Rudapithecus