ads
ISRO Chairman Sivan Back in Action to Fulfill The Lunar Mission
Vijayan Sankar (Author)
Published Date :

Sep 09, 2019 10:54 IST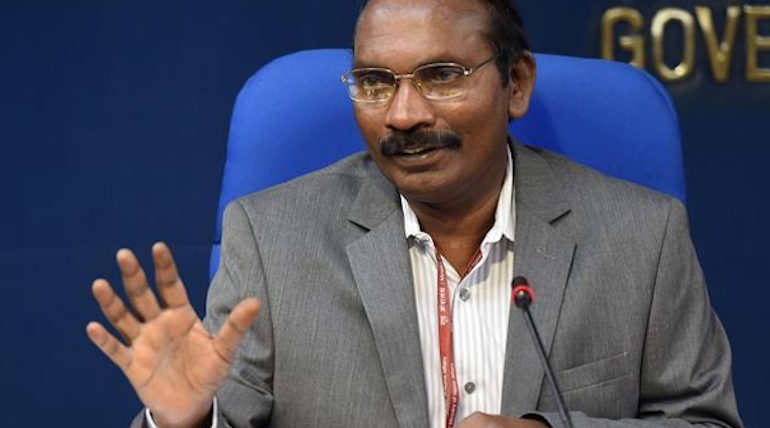 ISRO Chairman Sivan back in action to fulfil the lunar mission: ISRO Chairman K. Sivan is back to action. After breaking down due to one step backwards of Chandrayaan-2, Sivan is entirely composed again to take on space with full vigour. Tweets from NASA to be partners on the solar mission and praises from all over the world makes Sivan get back to do, what he does best.
Internet is abuzz with "men do cry" after Sivan's crying after the setback of Vikram: When scientist Sivan's pet project Chandrayaan-2 for which he gave 200 % of his expertise and hard work had a set back on the wee hours of 7th September. ISRO chairman Scientist Sivan broke down in tears. Prime Minister Modi hugged and consoled him. The pictures of Sivan being comforted by the PM was the hot topic of all news channels not only in India but worldwide. Also, the internet was abuzz with debates on whether men should cry. But what could someone who considered Vikram as a newborn baby do if it fails? But Sivan coming back strong within a day to take on the future challenges shows his courage and dedication.
Sivan - a farmer son to world-famous scientist now: For Kailasavadivoo Sivan, becoming the ISRO chief was not an easy task. He was not an urban boy, born with a silver spoon. He started his primary education in Tamil medium in a small village in Kanyakumari district. But that did not stop him from studying in most of the prestigious scientific institutes in India like
MIT or Madras Institute of Technology - Bachelors degree
IISc – Indian Institute of Science, Banglore - Master's degree
IIT - Indian Institute of Technology Bombay - Doctorate in aerospace
He is also the Fellow of the
Indian National Academy of Engineering
Aeronautical Society of India
The Systems society of India
His contribution to the ISRO is significant and seeing him back in action, gives hopes to billions of Indians.
ISRO Chairman Sivan Back in Action to Fulfill The Lunar Mission