ads
First Space Crime Investigation by NASA: illegal Access of Astronaut Bank Account
Vijayan Sankar (Author)
Published Date :

Aug 25, 2019 11:59 IST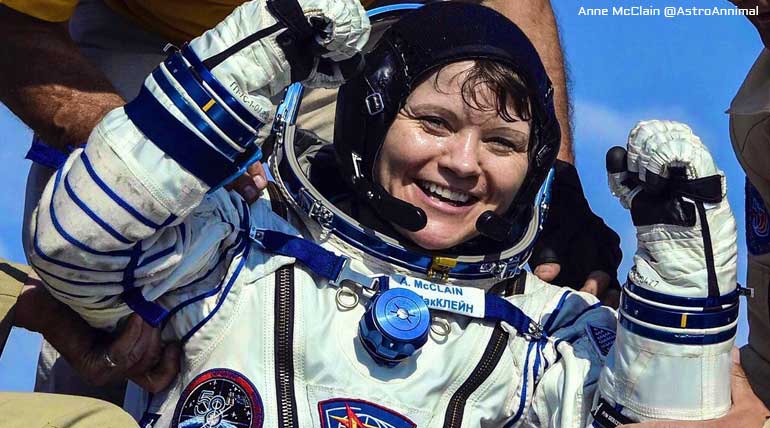 NASA investigates a first crime committed in space:
Crimes are now cheaper everywhere in the world. But for the first time, crime is committed in space. Sources confirm that NASA's Inspector General Office has contacted the estranged couple Ms. McClain and Ms. Summer Worden for the first crime committed from space.
Its investigation is against the complaint by Ms. Worden against her erstwhile spouse Ms. McClain for illegally accessing her bank account when she was aboard the ISS or international space station. Now McClain back on earth is being contacted by the Inspector General officials of NASA regarding her committing the first crime from space.
How was the first crime committed in space?
Ms. McClain, a famous women astronaut, married Ms. Summer Worden, a former Air Force Intelligence officer a few years back. But the relationship soared, and they were almost separated. McClain went aboard for a six-month space mission in ISS, from where she has allegedly accessed her erstwhile wife Worden's bank account. Worden has complained earlier this year to the FTC or Federal Trade Commission and also NASA.
McClain's denies allegations:
McClain who returned from space in June rejected the accusations on Twitter. She also thanked for the overwhelming people support for her said, she would comment on the issue after the investigation. Last week she was interviewed by one of the officials of the IG office in NASA.
McClain was the one to be picked by NASA for its historic all-female spacewalk. But the said plan was scrapped by NASA due to lack of proper spacesuits for females which sparked sexism accusations.
What is the existing law in space?
International space station or ISS involves five countries – Russia, Canada, Europe, Japan, and the United States. They have established procedures to tackle any jurisdictional questions that may arise when astronauts of various nations are orbiting the earth together.
But for the first time, an alleged crime was conducted in by a female astronaut in space to illegally access her spouse's bank account on earth.
First Space Crime Investigation by NASA: illegal Access of Astronaut Bank Account