People Protested Against Dyeing Unit Discharging Effluents Without Proper Treatment
Vijayan Sankar (Author)
Published Date :

Aug 29, 2019 13:05 IST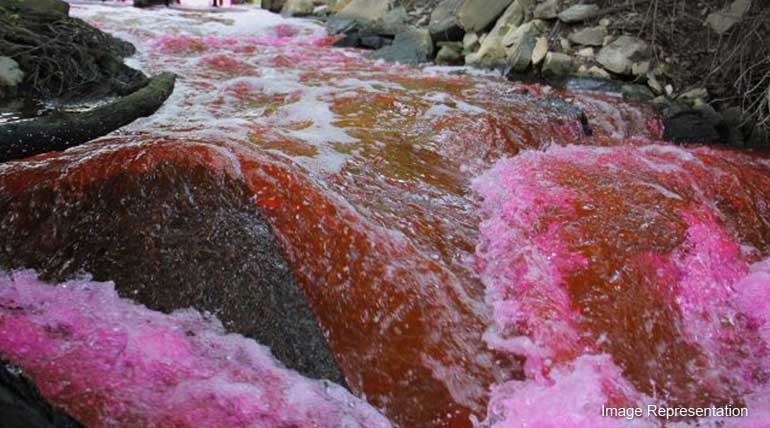 People protested against dyeing unit discharging effluents without proper treatment in Kadayampatti in Erode
Local people of Kadayampatti near Bhavani in Erode district protested against Kavitha dyeing unit. It was due to its releasing effluents from its plant without proper treatment. The Kadayampatti people on being affected by such effluents from the dyeing unit, gathered outside the unit and registered their protest. Only after the police and pollution control officials assured them of action against the unit, they left the place. Dyeing units across the Kongu districts are affecting not only the river water but also groundwater to cause many diseases to the people.
Dangerous effluents let out from dyeing units in Pallipalayam, Tiruchengode, Salem and Kumarapalayam:
Some well-run dyeing units in Pallipalayam and Kumarapalayam of Erode and Namakkal districts have well-controlled and operated recycling mechanism to clear the effluents before letting the water into the ground. But many other units due to financial and other reasons do not recycle their consumed water for dyeing, which causes much illness like cancer to the nearby people. There are more than 10,000 different dyes and pigments used in the dyeing industry. The dangerous components contained in the effluents like cyanides and other chemicals cause life-threatening diseases to then nearby living people.
Dyeing units around the world:
In the textile industry worldwide, more than 200,000 tons of 10,000 dangerous dyes are left into the effluents every year. Only a small portion of it is recycled to make it free from the hazardous components. Hence many countries have banned dyeing units from operating in their countries. Now only India and China are the major contributors to the world dyeing industry. Along with it, they spoil the river and groundwater in India. Though the pollution control board takes action, there are many incidents like the one in Kadayampatti, which saw the public anger yesterday.