Sadhguru Calling You Through CAUVERY CALLING to Save Cauvery and Farmers
Vijayan Sankar (Author)
Published Date :

Sep 04, 2019 10:42 IST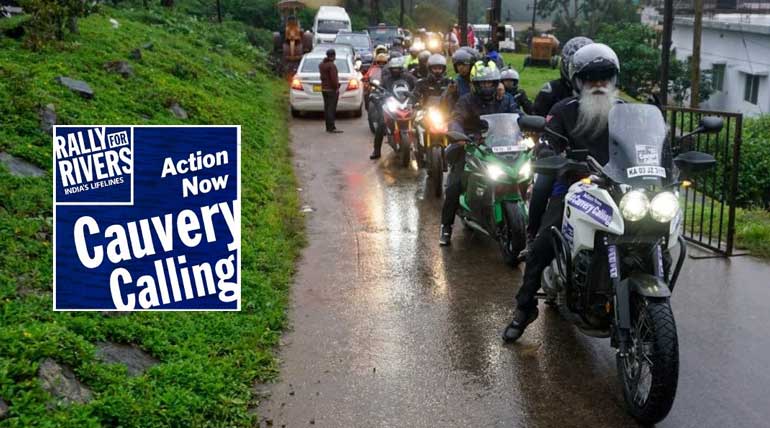 Sadhguru calling you through "Cauvery calling" to save Cauvery and farmers: Cauvery is calling you. Pay just 42 Rupees and the Tree planted on your name to save Cauvery. It is the slogan Sadhguru Jaggi Vasudev is raising along the 3500 kilometres "Cauvery calling" bike rally started yesterday from Coorg. By spending Rs. 45 you can be part of the 242 crore trees to be planted during this bike rally which is to end on 15th September in Chennai.
Cauvery river needs Sadhguru Jaggi Vasudev's "Cauvery calling" initiative: Cauvery river which flows through the two states of Karnataka and Tamil Nadu has exhausted by 40 % in the last 70 years. Nearly 87 % of the Cauvery basin's original tree cover has been lost. The once perennial river which flows throughout the year is now only a seasonal stream.
Hence, Sadhguru Jaggi Vasudev, founder of Isha Foundation, has started this "Cauvery calling" bike rally. Starting from Thalakaveri, where the Cauvery originates in Coorg district of Karnataka it will reach Chennai.
What is the route of the bike rally for you to participate in Cauvery Calling?
Starting from Coorg, it will cross
Mandya
Bengaluru
Tiruchy
Thanjavur
Tiruvarur
And finally, Chennai.
What are the goals to be achieved by Cauvery Calling? Sadhguru who had earlier conducted a similar project in Yavatmal district in Maharashtra to safeguard Waghadi river is now embarked on "Cauvery calling." The goals to be achieved by the Sadhguru during this 13 days bike ride which he leads from the front include:
Planting of 242 crore trees on the Cauvery river basin which flows more than 752 kilometres in Tamil Nadu alone
Evoking the public awareness on the importance of trees and the need to plant them
Providing all the citizens to participate in the Cauvery calling by just paying Rs. 42 for each tree
Mobilizing large scale tree plantation by various other schemes announced by the Isha foundation
Cover the entire delta region of Tamil Nadu to help the distressed farmers
If you are in the route of Sadhguru's motor rally you can participate in it for this noble cause of saving millions of farmers. Also, you can part of its various schemes as per your financial condition. "Cauvery Calling" is not only an excellent and novel way of saving the Cauvery river but also ourselves by it.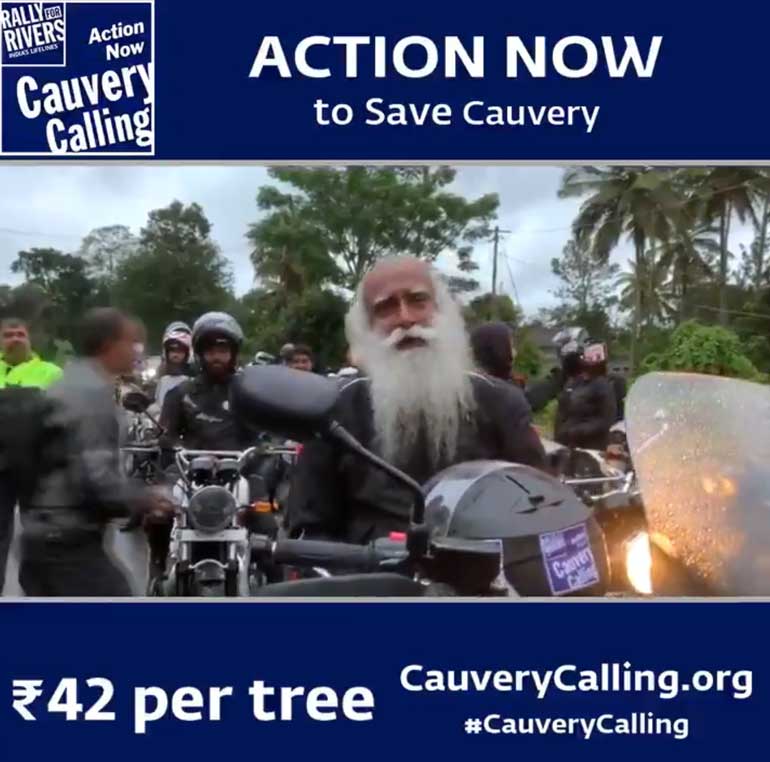 Photo Credit: ishafoundation