ads
The Survival of Life on Earth During the Ice age
Sivaranjani Soundararaj (Author)
Published Date :

Dec 03, 2019 11:09 IST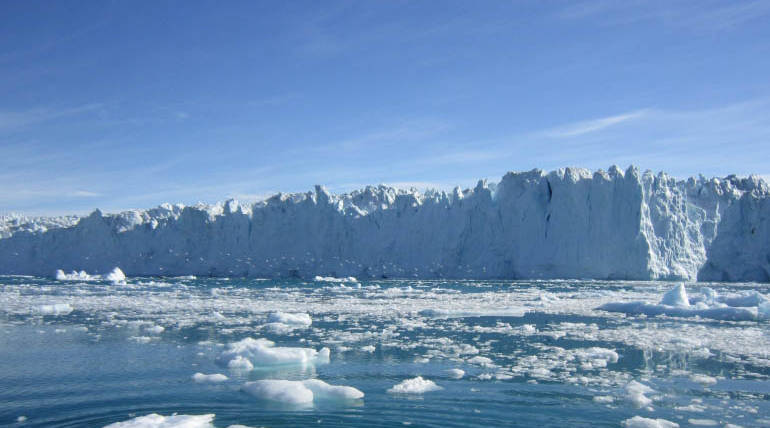 Extreme Ice age survival mystery: McGill University researchers team led a study to identify the survival mystery of organisms in the oceans of extreme ice age during snowball earth. Their study tracked the evidence "Subglacial meltwater supported aerobic marine habitats during Snowball Earth" and published in Proceedings of the National Academy of Sciences of the United States of America.
Dr. Maxwell Lechte and co-researchers led the analysis for the puzzle of how living organisms survived during snowball earth(A condition in oceans where the respiratory gas oxygen supply cuts off). The University researchers revealed their first evidence of the study stating that glacial meltwaters in the ice age period provided oxygen to the eukaryotes during snowball earth.
The analysis was made on the Iron-rich rocks left by glacier deposits in Australia, Namibia, and California to discover the environmental conditions and the survival mystery during the ice age. With the aid of locals and maps, the team climbed to rock formations baking in the extreme desert summer.
The iron rocks were examined chemically to evaluate the amount of oxygen that was persisted around 700 million years ago and uncovered the mystery of how these rocks toiled on the oxygen-dependent life like sponges in the ocean.
The study evidence predicted, "though most of the organisms become uninhabited to the lack of oxygen when the oceans are deeply frozen, there was critical oxygen supply by meltwaters in the areas of floating glaciers known as Glacial oxygen pump. Air bubbles trapped in the glacial ice are released into water, supplemented with oxygen", says Letche, a postdoctoral researcher in the Department of Earth and Planetary science at the McGill University.
The ice age period is severe, threatening most of the survival of life on the planet over 700 million years ago. Maxwell Letche states that "The fact that the global freeze occurred before the evolution of complex animals suggests a link between Snowball Earth and animal evolution." This study is evidence of oxygenation in the global deep freeze, aiding life opportunity to the primitive eukaryotes, but it also led further research forthcomings to find the food web of these organisms during ice age environmental conditions.
Professor Galen Halverson says that a single study found two mysteries of snowball earth, stating not only how the animals' survival happened during global glaciation but also explains the geological records of the iron deposition over billion years ago.
The Survival of Life on Earth During the Ice age