ads
Today Vikram lander and Next Pragyan in Five Days To Southern Pole of the Moon
Vijayan Sankar (Author)
Published Date :

Sep 02, 2019 20:17 IST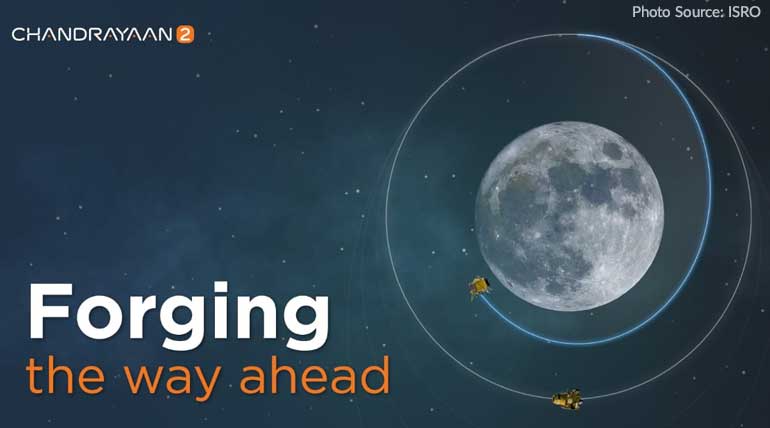 Vikram lander separates successfully from Chandrayaan2 at 1:15 PM now: On the auspicious day of Vinayaga Chathurthi, Vikram the moon lander was successfully separated from Chandrayaan2 at precisely 1:15 PM. ISRO officials confirmed the same and said that on September 7th at 1:55 AM it will touch the southern pole of the moon for the first time.
ISRO successful in separating "Vikram" from Chandrayaan2: ISRO confirms the successful separation of "Vikram," the lander from the Chandrayaan2 space orbiter at 1: 15 PM. Now, it will carry out two deorbit manoeuvres in the next five days until September 7th. Precisely at 1:55 AM on 7th, the historic landing of Vikram on the south pole of the moon for the first time will happen.
Once it successfully lands there, its rover called 'Pragyan" will roll out from it, to carry out tests on the southern pole lunar soil for the first time in history. It will detect the presence of water and other minerals there.
Vikram - successfully on the deorbit manoeuvre now: "Vikram" the lander named after the father of India's space mission Vikram Sarabhai on his birth centenary year, is now successfully on one of the two deorbit manoeuvre now.
A billion eyes will be on the sky on September 7th for Vikram to set foot on the southern pole of the moon: So far all Chandrayaan2 achievements in space were already done by Chandrayan I. But, due to technical glitches, it did not land on the moon. Now with all of its previous activities successful, a billion eyes are eagerly waiting for its successful landing at 1:55 AM on August 7th. It not only involves a 1,000 crore dream journey of 3.8 lakh kilometre but also the pride of India worldwide.
Today Vikram lander and Next Pragyan in Five Days To Southern Pole of the Moon