Undersea Fiber Optic Cables Can be Turned as Seismographs
Anusha Sathish (Author)
Published Date :

Nov 29, 2019 18:20 IST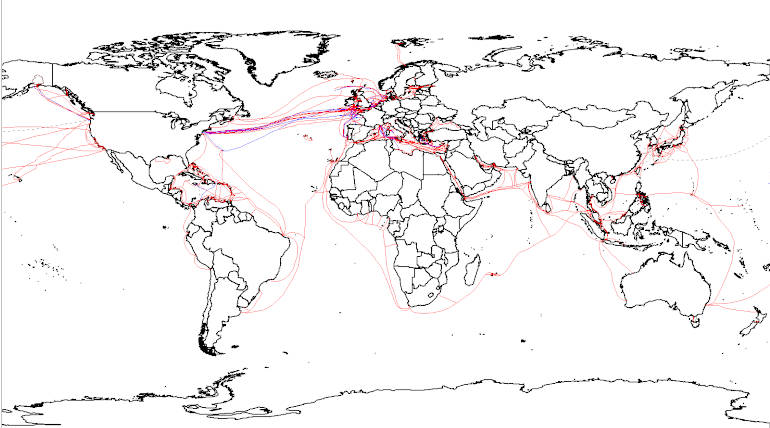 Undersea fiber optic cables can be turned into seismographs – Almost viable, according to scientists: Seismic activity monitoring has become pivotal now, but hitherto equipment is used at the site, and it measures; Sometimes, it becomes a flaw, especially in the middle of the ocean. New research done in Berkley paved a way to turn the existing undersea fiber optic cable into a network of seismographs, and the earth's tectonic movements are picturized and could be viewed globally.
Seismic data are gathered from land perfectly, and researchers have hands full of data on the same. This implies that one third, we are successful in almost all predictions pertaining to the landmass. But seismic activities do not stop with land but to oceans. Sometimes after the earthquake, we are oblivious to the occurrence of the same. An exhaustive study of two-thirds would only help us to fix this issue.
"Seafloor seismology is the crying need of the hour," explained lead study author Nathanie Lindsey in a Berkley news release. Lindsey averred that any instrument placed in the ocean even if it is 50km is going to be helpful and useful, too, but it is very hard to place it.
Lateral thinking takes the front sea with Lindsley's ideas. Lindsley and his colleagues are constantly pursuing the feasibilities of undersea fiber optic cables. The cables carry data over long distances either through the internet or through private networks. One thing in common it has is it uses light to do so. Scattering and light distortion takes place if the cable shifts or changes orientation.
The cable here will act as sensors, and to a very good level of precision, the seismic activity can be recorded with the "backscatter" phenomenon. The cable orientation and shifts lead to backscattering, and this technique is called acoustic sensing. The test cable was 20 kilometers worth of Monterey Bay Aquarium Research Institute's underwater data infrastructure. This cable is divided into some ten thousand segments that detect the slightest movement of the surface and helps in accurate detection.
"A real study for the first time on seismology anyone has used offshore fiber optic cables for looking at these oceanographic signals," said Berkely National Lab's Jonathan Ajo-Franklin. The best thing, according to Lindsley, is no equipment or repeaters needed along the length of the cable. Only at the end of the fiber, the instrument must be connected. Backscatter phenomenon is used, but the catch is the backscatter signal has chances to interfere with the other signals, but there is a work underway to test and prevent if possible.