Vikram HARD LANDING confirmed by NASA moon pictures
Vijayan Sankar (Author)
Published Date :

Sep 27, 2019 10:51 IST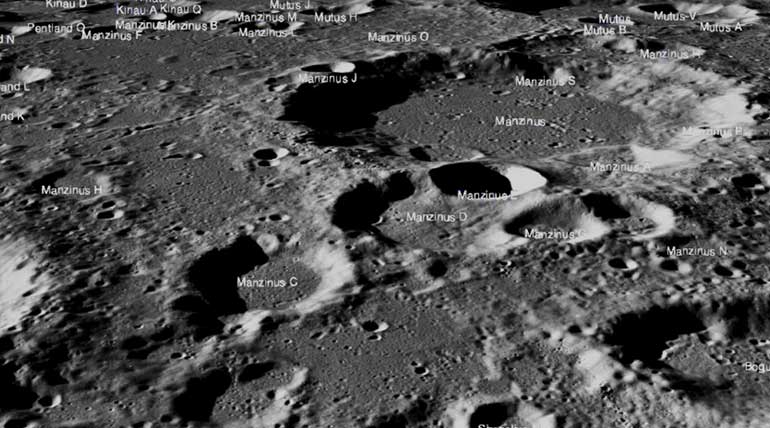 Vikram's hard landing confirmed by NASA's moon pictures
NASA releases pictures of the lunar site taken by its LRO to confirm hard landing of Vikram on 7th September. It's Lunar Reconnaissance Orbiter took the images on 17th September during dusk.
Hence it was not able to locate the Vikram lander which could be hidden by the large shadows covering the terrain during dusk time. In October, more images will be taken by the LRO with favorable lighting to locate the lander.
NASA tweets pics of Vikram hard landing
After the images taken in the moon on 17th September, NASA released them on their Twitter handle only on 26th September. Apart from confirming its hard landing, it also gave details of its proposed locations, which is about 600 km from the lunar South Pole.
The reason could be the ending of the probability of contacting the lander on 21st September as the lunar south pole entered into the lunar night from that date.
ISRO chief Sivan on Vikram lander
Yesterday, 26th September, ISRO chief K. Sivan has said that a national committee is analyzing what went wrong with Vikram lander, during the crucial hour of landing.
He further stated that only after the committee handing over the report on its analysis, the future course of action would be taken by ISRO. He said ISRO is working on getting further approvals and other processes for starting future plans.
Images by NASA's LRO in October could throw more light on the moon shadows to get a clear picture of its Vikram's location. It could help to confirm what happened to it on 7th September in the lunar space.
But hard landing or soft landing of it, the attempt which was nearly successful on the south pole for the first time is commendable. Wish ISRO and Sivan for another successful lunar effort.