Tanjore Celebrates 1034th Sathaya Vizha of Emperor Raja Raja Chola
Arjun Krishnan (Author)
Published Date :

Nov 06, 2019 14:50 IST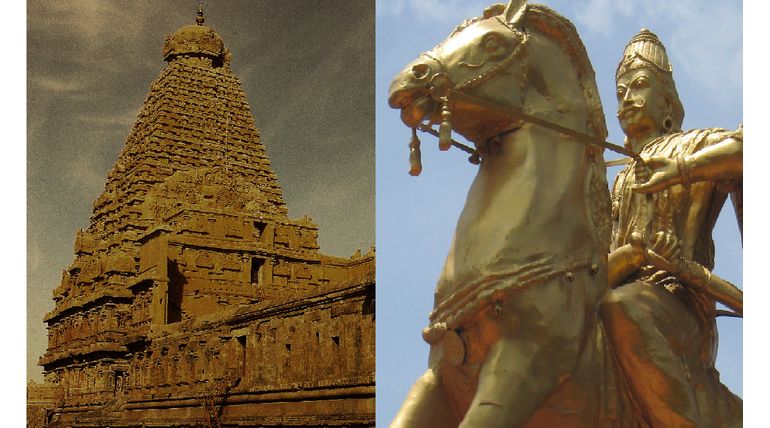 Sathaya Vizha in Tanjore:
The City of Tanjore has been decorated for their great King and Veteran of all time, "Raja Raja Chola's" birth anniversary. Commonly known as 'Sathaya Vizha' is happening successfully for the 1034th time. People from in and around the town will gather at Tanjore and do many cultural rituals and prayers in the way of commemorating their renowned legend.
The Collector of Tanjore district, Mr. A. Annadurai, has been invited to inaugurate this two days festival. Later in the function, He gave a speech about the Chola dynasty's ruling excellence, innovative discoveries, and the way of flourishing their kingdom.
He recalled the success of Raja Raja Cholan with his amazing architecture techniques by building Shadow-less Tanjore Big Temple and constructing the Grand Anicut dam to save water from the river Cauvery, from mixing into the Bay of Bengal. He also underlined the importance and greatness of the Chola Empire and insisted the youngsters learn about them.
The first day of the festival has started with the spiritualistic music program called "Thirumurai," followed by linguistic debates and bookfair. Many government officials, including the collector, have decorated the Statue of Raja Raja Cholan with floral bouquets. During the night, the entire location sparkled with stunning lights and colorful crackers.
On the second day, the famous gods Periyavudaiyar and Periyanayagi statues will get highlighted with 48 special anoint ingredients, and unique "108 Kalasa Pooja" also be done. After that, Spiritual pooja for Thevaram and Thiruvasagam will be made, and the whole crew will go on a street promenade. The entire city is filled with happiness and joy to celebrate this remarkable festival.