A Boy With Rare Autoimmune Disease Cured by Rajaji Hospital, Madurai
Vignesh Subbaian (Author)
Published Date :

Jan 08, 2020 13:32 IST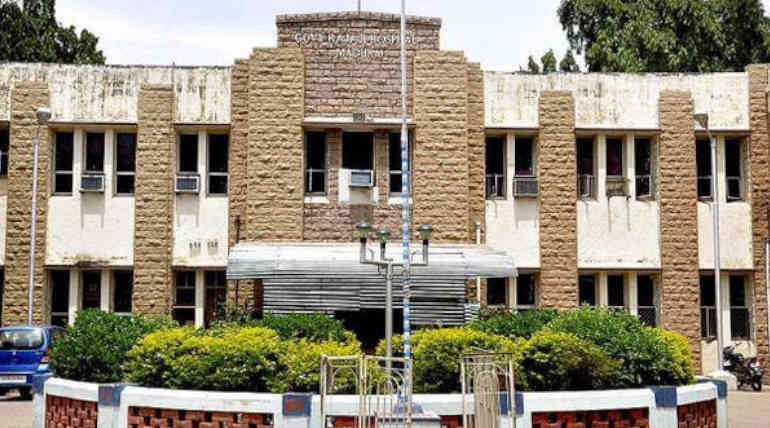 Medical miracle in Madurai Government hospital by saving for the first time a boy from a rare autoimmune disease: A two-year-old boy in ventilation for 210 days, due to rare autoimmune disease is now fully recovered. All credits for this medical miracle go to the doctors of the Government Rajaji Hospital in Madurai. Even when saving the boy with Guillan-Barre Syndrome with crores of rupees is near to impossible, the doctors have saved the boy in the government hospital even after keeping him seven months in ventilation.
R.Vigneshwaran, a two-year-old boy, was admitted to Government Rajaji hospital on May 24, 2019, as his whole body was paralyzed. He was diagnosed to be affected by Guillan-Barre Syndrome, which is a rare condition in which the boy's immune system has attacked the peripheral nerves to paralyze the whole body. The doctors initially administered him with immunoglobulin and methylprednisolone. The boy started to have breathing problems and was kept in the ventilator support for the past 210 days.
Dr. Sangumani, the Dean of the Government Rajaji Hospital, said it is a proud moment for the GRH to discharge Vigneshwaran after the full treatment of the rare autoimmune disease. He further said that such treatment would cost more than one and a half crores in private hospitals. He is the first child to be saved from the Guillan-Barre syndrome disease kept in ventilation for seven months.
The GRH doctors say that with the help of the chief minister's comprehensive health insurance scheme, this treatment has been given free of cost. The doctors, with their tireless treatment for more than eight months, have saved Vigneshwaran. They are now praised by the Dean, parents, and also the public.