Action Will Be Taken Against Who Involved in Pulianthope Building Scam
Vignesh Subbaian (Author)
Published Date :

Aug 20, 2021 15:30 IST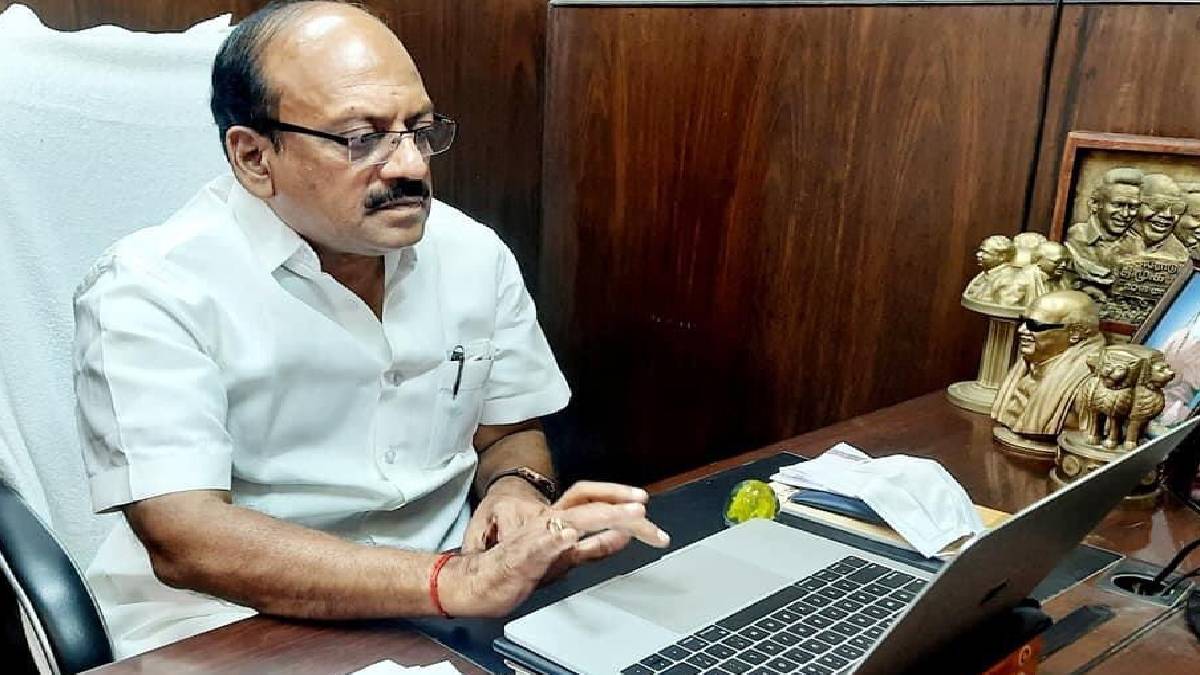 Minister of Rural Industries, Cottage Industries, M. Anbarasan has said that action would be taken against anyone involved in the Pulianthope building scam, and the persons will be listed out soon. The Pulianthope construction issues are talked over by sprouting controversies.
During the last AIADMK regime, Chennai Pulianthope KP park was under the Tamil Nadu Slum Clearance Board. And now, the apartments built in the park are currently in controversy. The walls, steps, door, and even the cement coating are not properly done at the same time the huge construction was built soon.
New flats were built here on behalf of the Tamil Nadu Housing Board as an alternative home for people living in huts and those who were already staying in the old hut. But these houses were not of proper quality, and there were complaints that the houses were so bad that the cement coatings would fall off within two weeks of the houses being built. The construction was very poor, and it is not safe to stay.
These houses built for the people living in the huts on the banks of the Adyar river in Koovam were in very bad condition and caused shock among the people. The DMK jumped into the investigation after the regime change regarding these houses. The issue was also discussed yesterday as the ruling DMK felt that large-scale irregularities might have taken place.
In the last few days, the Minister of Rural Industries, Cottage Industries, M. Anbarasan and the Minister of Hindu Religious and Charitable Endowments Department, P.K Sekar Babu, visited the Puliyanthope area and inspected it.
Speaking at the end of the study, Minister Anbarasa said that the buildings constructed in the first project area of ​​this Puliyanthope apartment are in very bad condition, including the Cement coatings and walls. These works were planned at the cost of Rs.112.60 crore. Construction work on 864 flats has started in January 2018 and is nearing completion in May 2019.
The place has been functioning as a corona centre for the past few days, and people who used to live here in a temporary residence near KP Park have settled in that particular building. While they said the building was substandard, we inspected it there. The new building is in very poor condition, and substandard said Minister T. M. Anbarasan.
DMK MLA Bardhaman brought the resolution regarding the Pulianthope building yesterday. He stated this building is built very fast with not even less quality. They have built the building in such a way that it falls to the ground even with small shakes.
Speaking to reporters, minister M. Anbarasan said there had been a lot of complaints about the construction. Our direct inspection also revealed that the construction was substandard. Action will be taken against the particular company if the construction is found to be substandard in the IIT test.