Actor Sasikumar speech in Keeladi Vaigai River Civilization Meeting in Madurai
Sivaranjani Soundararaj (Author)
Published Date :

Oct 13, 2019 15:32 IST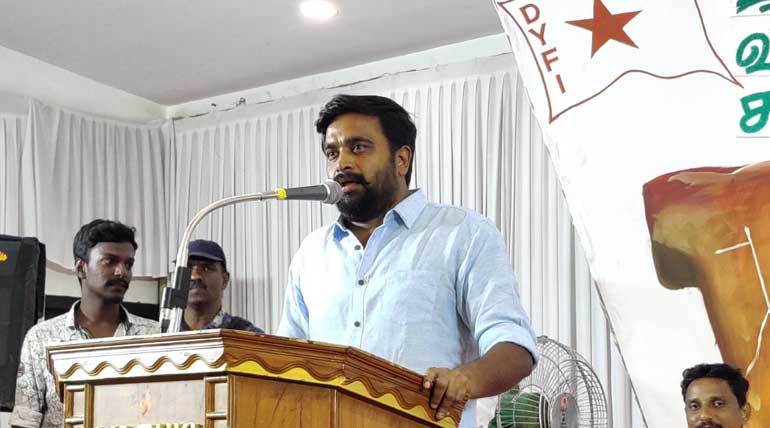 Keeladi Vaigai River Civilization Meeting in Madurai: Actor Sasikumar attended the Keeladi Vaigai River Civilization gathering organized by the Democratic Youth Federation of India in Madurai. The fifth phase of the Keeladi excavation reaches its end stage of cultural restoration.
Keeladi archaeological survey is not possible without the effort and sacrifice of MP. Su. Venkatesan, Actor Sasikumar thanks him for the excavation and priceless verdicts. Keeladi archaeological site stopped after its first three phases of the survey by Amarnath Ramakrishna, Archaeological Survey of India.
Tamilnadu Archaeological Department carried the fourth and fifth phases of Keeladi with the effort of MP Su.Venkatesan. The excavation proved the cultural practices, buildings, monuments in the Sangam period.
Sasikumar reveals his connection with Keeladi from the 2015 archaeological site excavation visit and expresses his gratitude to the public and DYFI for making the archaeological civilization function to a great extent.
Sasikumar tells his curiosities in ancient findings and congrats MP Su.Venkatesan for the success of Keeladi excavation and aesthetic reclamation. The dedication and patience of the Tamilnadu Archaeological Department with the guidance of MP Su. Venkatesan is noteworthy and unthankable, says Sasikumar; He also advises us not to forget the family generations with the example of Nadodigal movie.
The youth and public support in the Civilization event and archaeological site visit is the first success of Keeladi excavation, tells Sasikumar. The model of Keeladi Archaeological site in the entrance of the DYFI Vaigai river Civilization event drawn the attention of public and guests. Keeladi is our 'Right' irrespective of caste, religion, politics.
The idea of setting a Museum in Keeladi is welcoming; It proves as a symbol of appreciation for the archaeologists. The interest of students and the public in visiting Keeladi excavation findings show the honour towards their culture.
He applauded the hard work of excavators and emphasized the need for museums in Keeladi. Sasikumar suggested introducing the subject of Keeladi in the school and college student's syllabus of their study.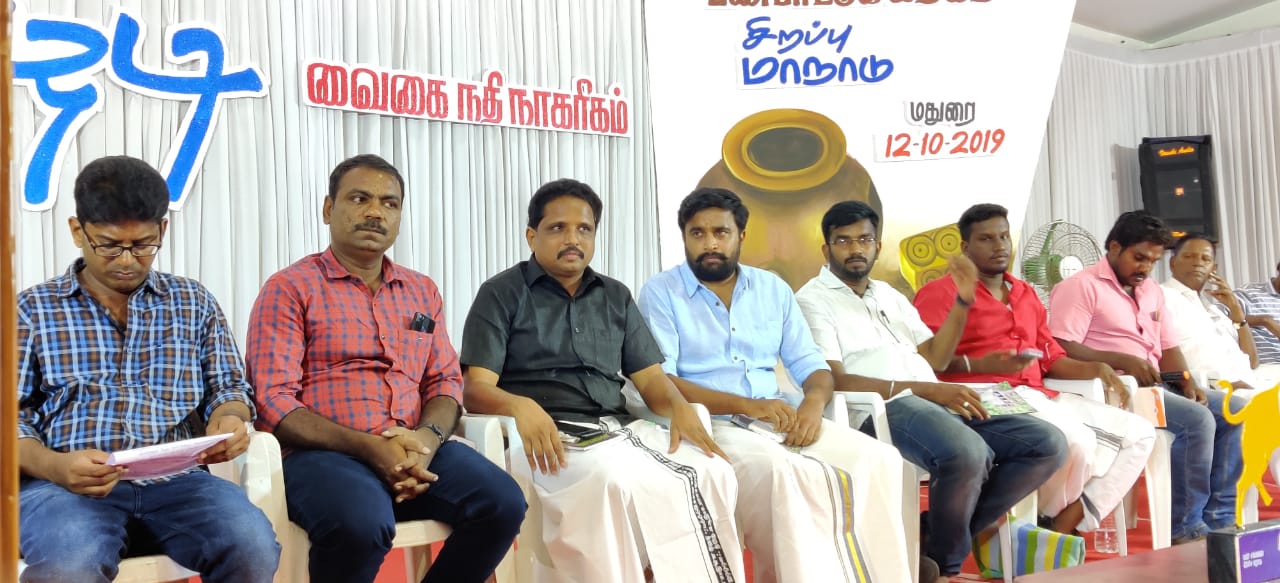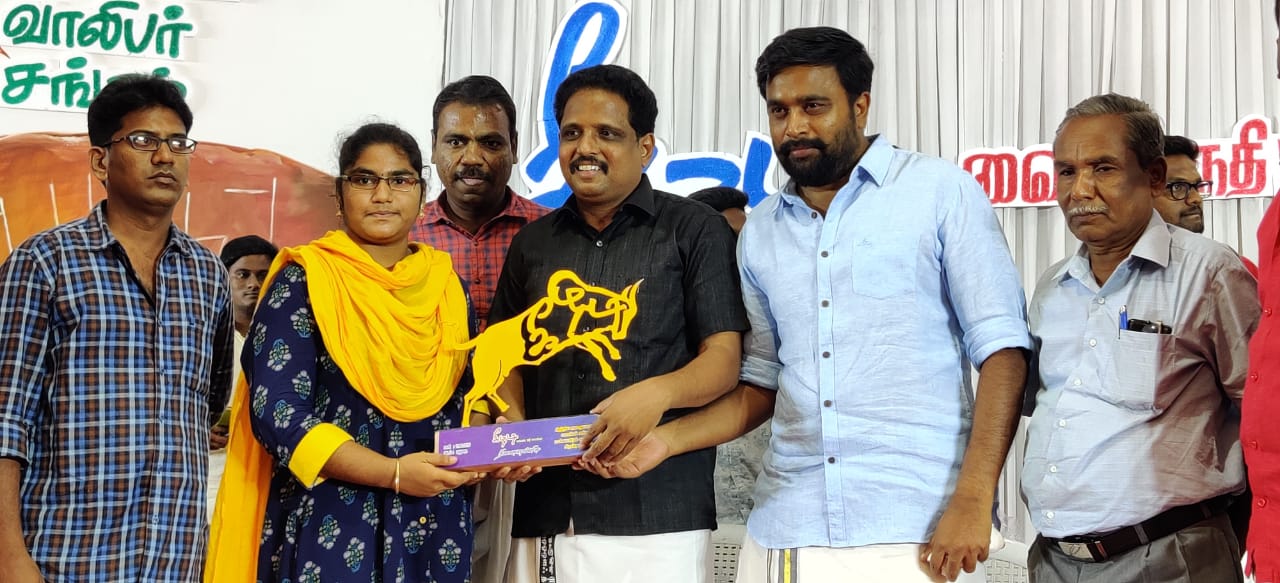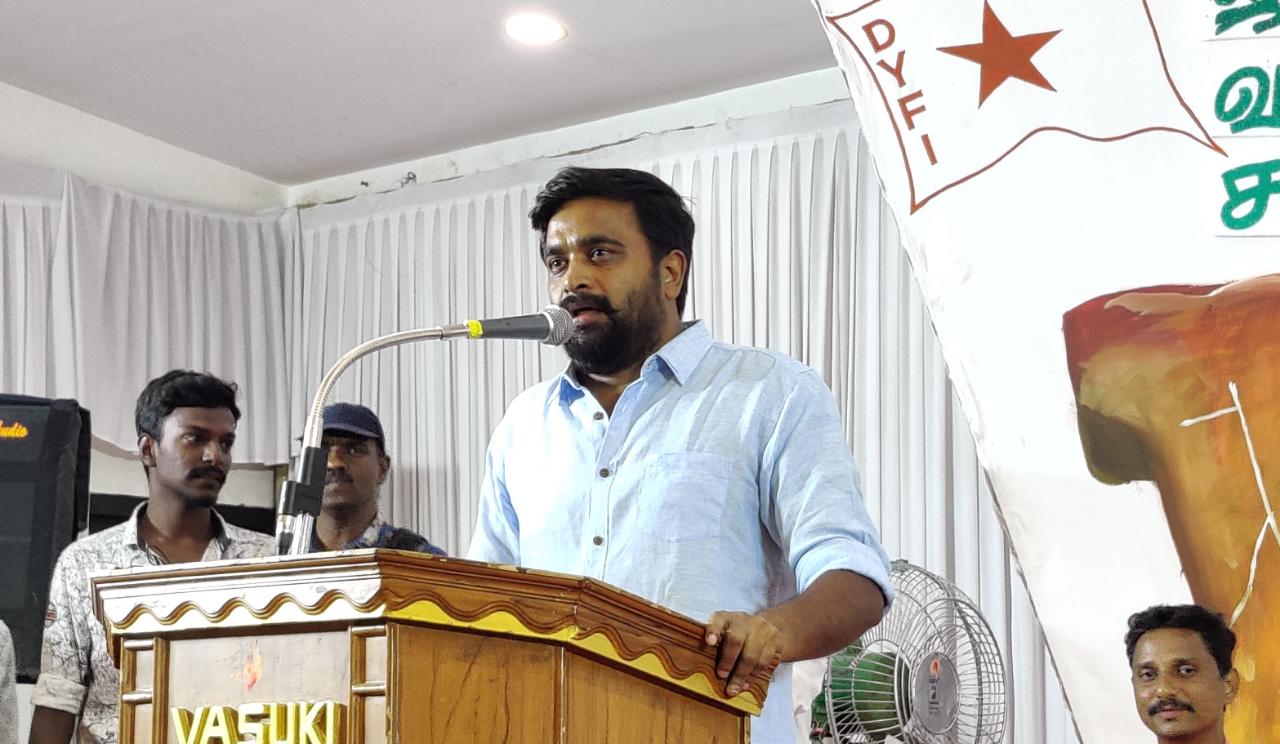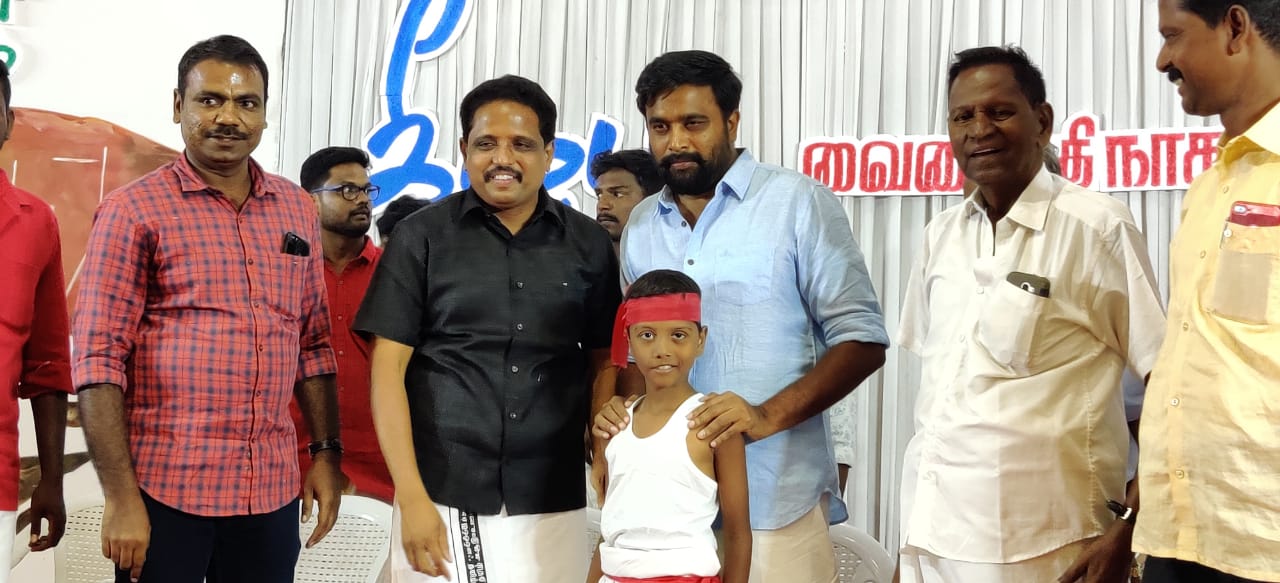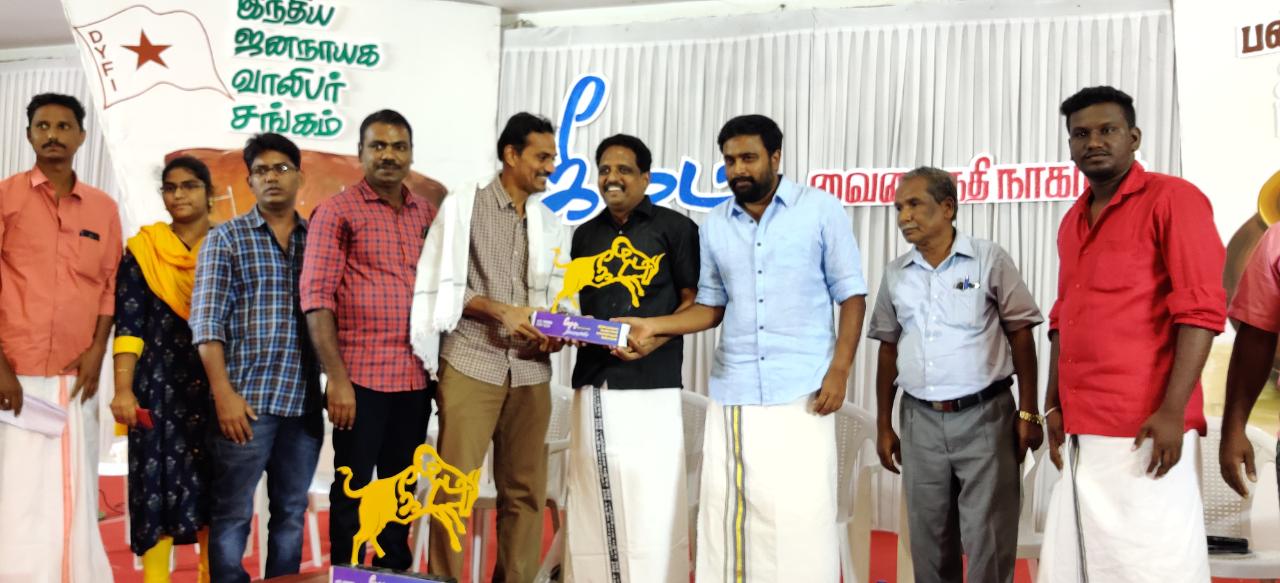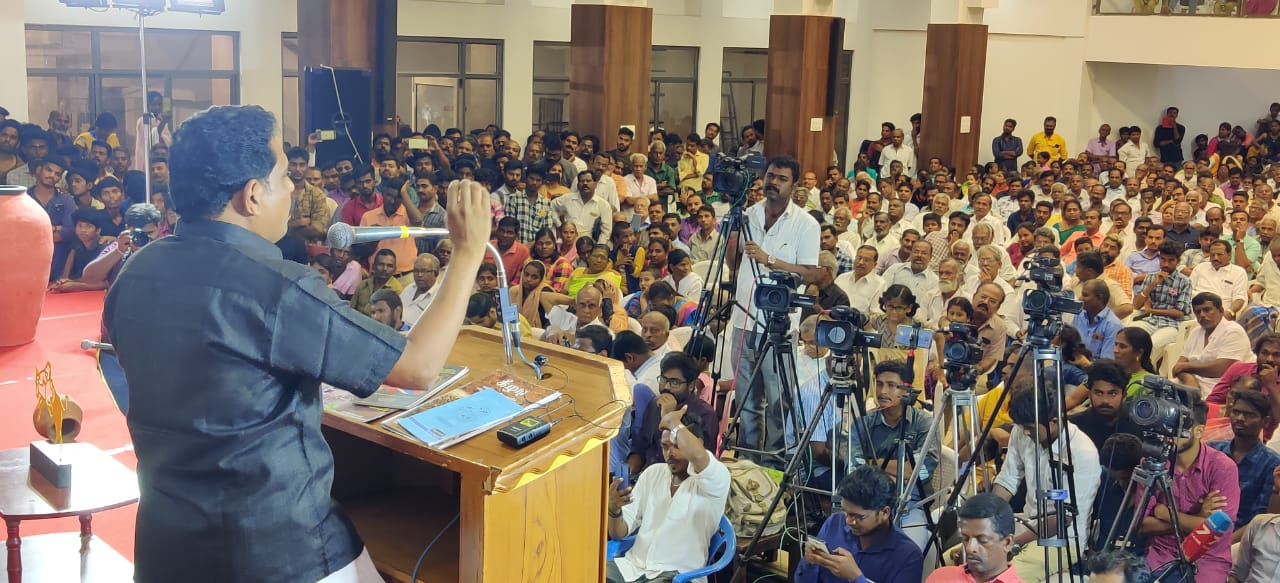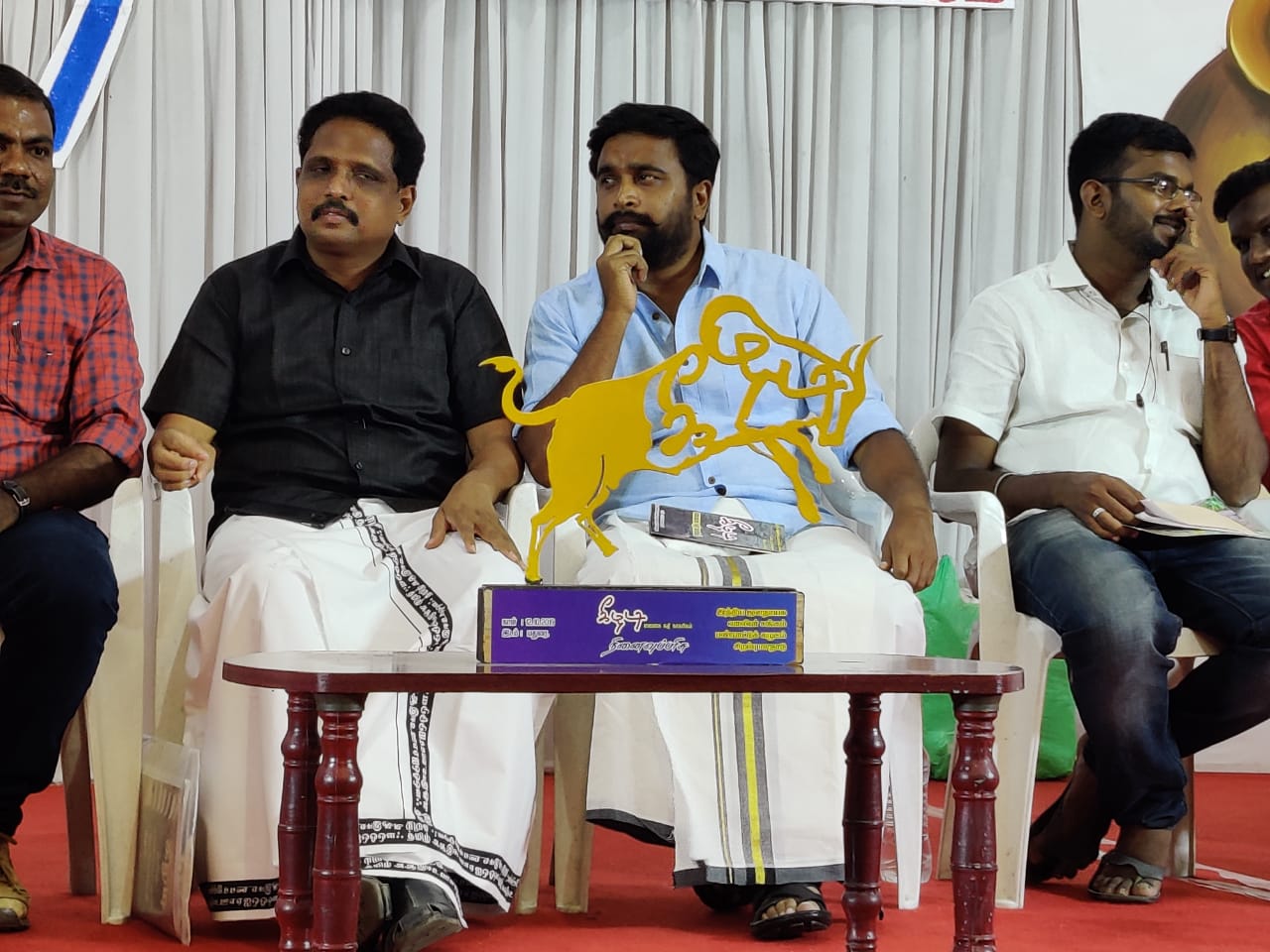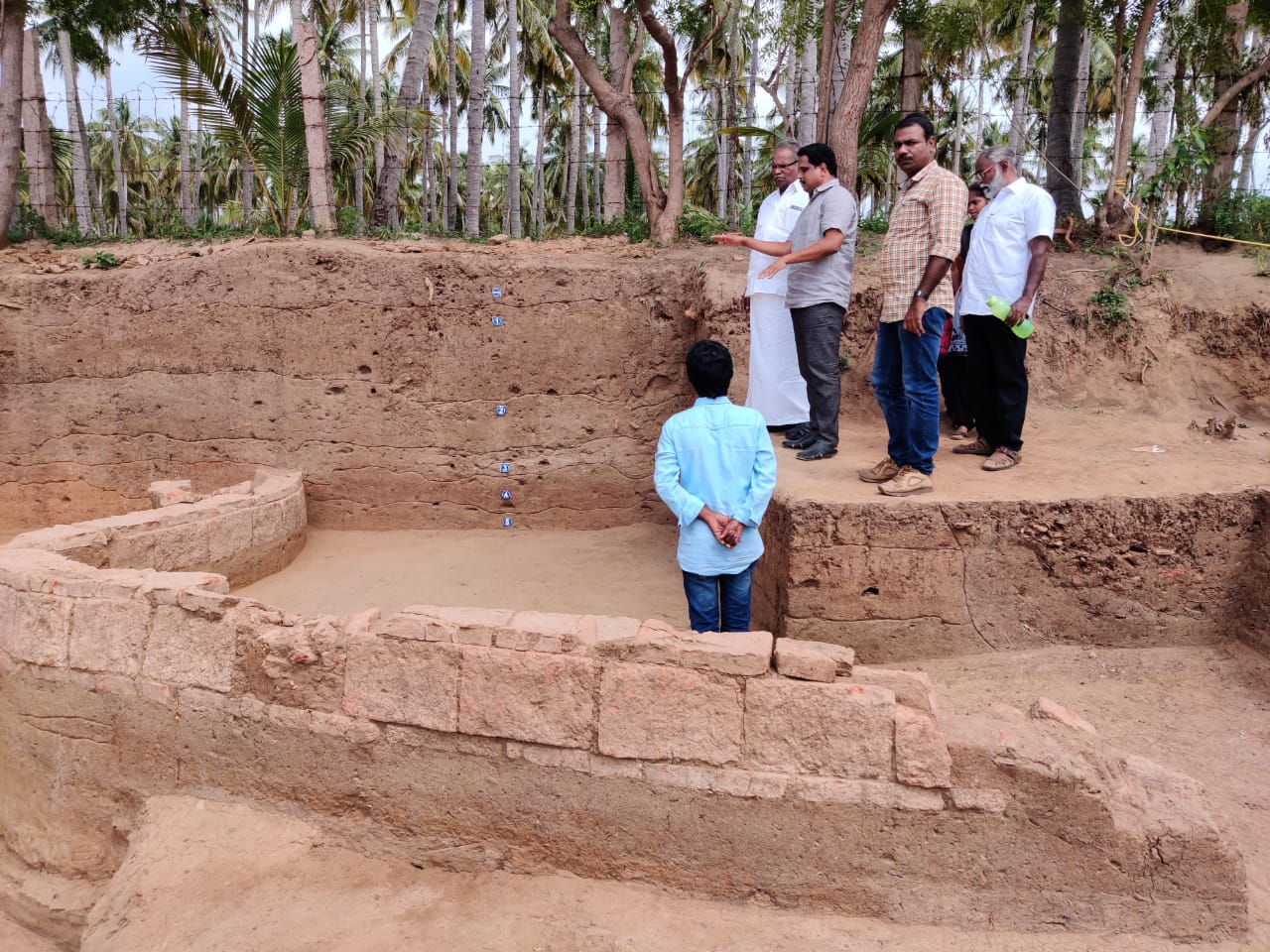 Photos: Su Venkatesan MP