Actress Vijayalakshmi suicide attempt video going viral in social media
Vignesh Subbaian (Author)
Published Date :

Jul 26, 2020 20:32 IST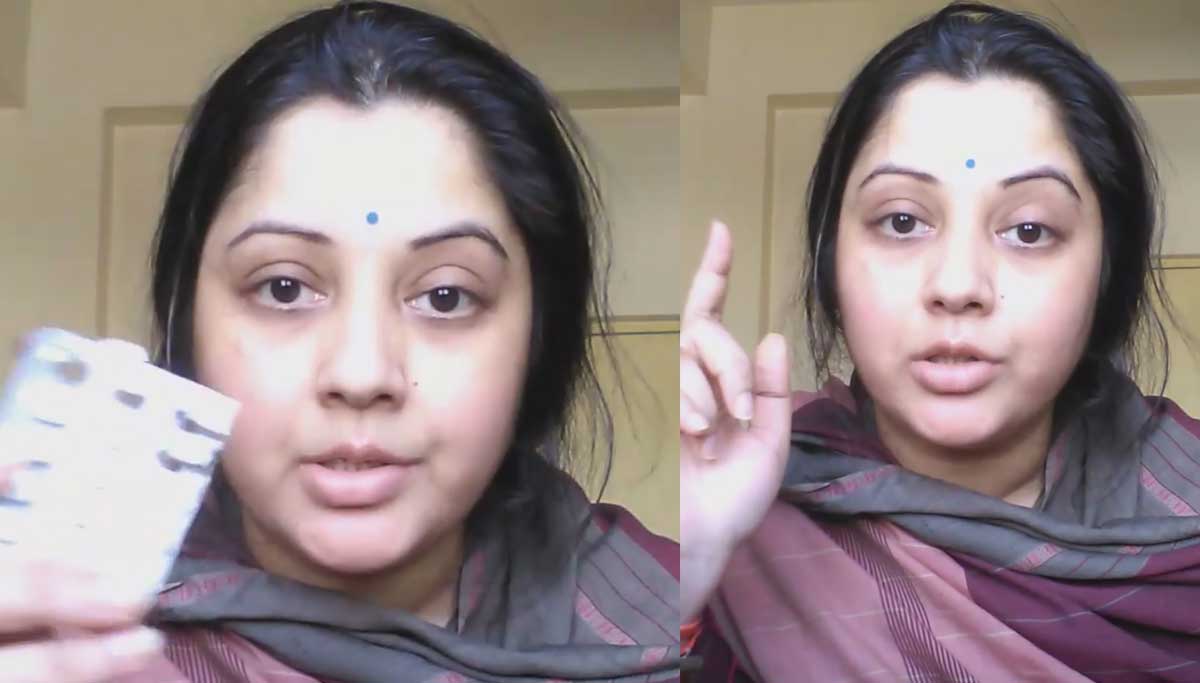 Actress Vijayalakshmi suicide attempt video going viral in social media: Vijayalakshmi's Facebook video of confirming her taking pills to commit suicide is going viral on social media now. Actress Vijayalakshmi of Friends movie fame today July 26 has again attempted suicide. She posted a video of herself having taken pills for suicide. She blames Seeman of the Naam Tamilar Katchi party and one Hari Nadar for her committing suicide. Vijayalakshmi wants the Tamil and Kannada people not to let Seeman and Hari Nadar get even bail for pushing her to commit suicide.
Vijayalakshmi posts video of committing suicide: Today, when Tamil Nadu is under intense lockdown and without much to do, a video few hours ago gave them the news of the day. Friends movie of Vijay and Surya together was a big hit in 2001 directed by Siddique. Vijayalakshmi acted as the sister of Vijay and wife of Surya.
After that, she worked in many Tamil, Malayalam, and Kannada movies, and she also became busy in TV performing in series and shows. Today she has posted a video in Facebook showing the pills taken for killing herself. She blames actor Seeman and Hari Nadar as the cause of her death. She talks about the harassment of Hari Nadar and Seeman, who is now the leader of Naam Tamilar Katchi.
Earlier suicide attempt by Vijayalakshmi: On August 22, 2006, Vijayalakshmi, after coming back from the sets of game show Bangara Vetta in Banglore, locked the door and took sleeping pills. The show was produced by Radhika's Radaan TV and directed by Ramesh. She had told the police that only due to Ramesh's harassment she attempted suicide. This incident also ended her three-year relationship with actor Srujan Lokesh.
Vijayalakshmi accuses of Seeman for cheating: In January 2020, she again started accusing Seeman of cheating her after promising to marry him. She also earlier in a Sun TV interview had said that she had more than 700 proofs for her relationship with Seeman. Vijayalakshmi has had also approached Super Star Rajni for support regarding the issue.
Now this video going viral in which Vijayalakshimi accuses Seeman and Hari Nadar for her to take the extreme step of attempting suicide. All have to wait until tomorrow to know the outcome of the video accusations and Vijayalakshm's suicide attempt.