Coronavirus Tamil Nadu Lockdown 4.0: Wineshop Extends Timing up to 7 pm
Vignesh Subbaian (Author)
Published Date :

May 18, 2020 18:16 IST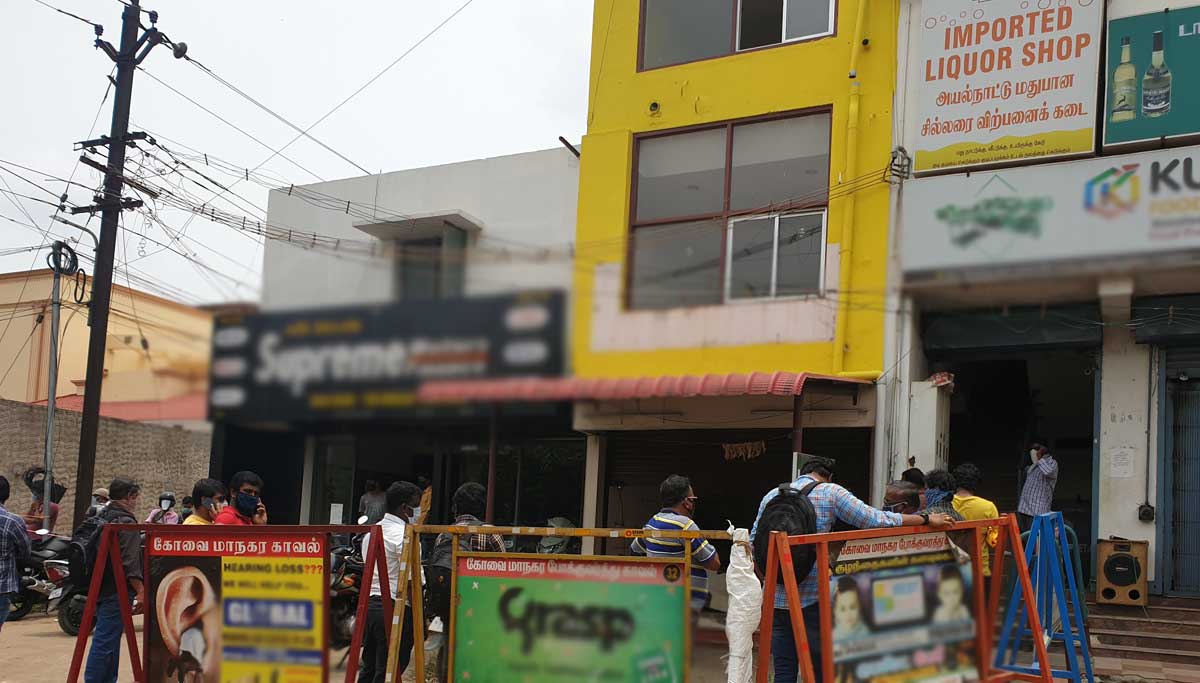 Lockdown 4.0 brings in a lot of relief to the people. Buses not only in the 25 districts but also in Chennai are running from today. But it is only for those who use it for essential purposes and following social distancing and other norms. Also, TASMAC will open up to evening at 7 pm from morning at 10 am. Some salons without any mention in CMs letter yesterday to the public, have now opened in some areas to the great relief of the people who go to job from today after nearly two months.
TASMAC - Wineshop extends timing up to 7 pm
The Tamil Nadu government swiftly appealed in Supreme Court against the high court order of not to sell liquor doing lockdown period. According to the supreme court, TASMAC shops started liquor of sale from Saturday, May 16, with many restrictions. Out of the more than 5000 shops, nearly 3,200 were opened. Only shops in Chennai, Tiruvallur and the shops in Kanchipuram and Chengalpat under the control of the Greater Chennai police will also not open.
Today the Tamil Nadu government extended the TASMAC shop timings from 5 pm to 7 pm. It is because of the central government order to continue the curfew from 7 pm to 7 am. By this increase in the timing, the Tamil Nadu government has brought liquor sales to 9 hours, only one hour less than it was during usual 12 to 10 pm before lockdown. But will it follow the restrictions of only 500 bottles to be sold in one shop for one day or 70 persons only to buy per hour, needs to be known only later.
Buses were allowed for transportation from today, May 18, as per the CM's order in 25 districts. In Chennai, additional 25 buses are to join the already running 175 buses to help people use them for essential purposes with strict regulations to avoid coronavirus infections.
The central government permitted the states to allow salons to open from today. It is because people not able to cut their long hair for the past two months. But salons in malls and complexes will not be open. Only because of a salon in Koyambedu many people were infected in Chennai. Hence there was no mention of opening of salons in the CM's letter to the public yesterday.
Some salons opened to cut the hair and shave people in many places in Tamil Nadu and Karnataka. People are greatly relieved of such salons opening as they can go neat and clean-shaven to their work after two months of lockdown. But women have to wait for more time to beautify them as beauty parlors are yet to open in Tamil Nadu.