Amit Shah, BS Yeddyurappa test positive for COVID 19 - August 2 update
Vignesh Subbaian (Author)
Published Date :

Aug 03, 2020 10:17 IST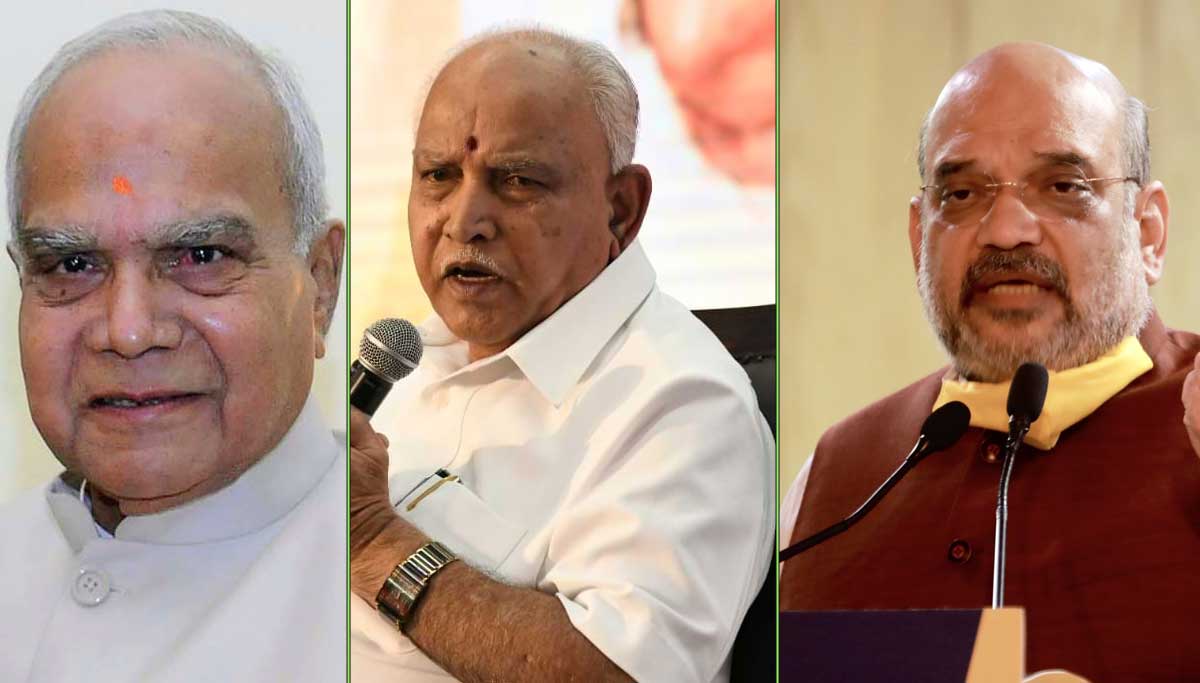 India crossed the 18 lakh mark yesterday, August 2, with more than 50,000 cases reported for the past five days. Home minister Amit Shah, Karnataka Chief Minister BS Yeddyurappa, and Tamil Nadu governor Banwarilal Purohit test positive for COVID 19. Kamal Rani Varma, UP's technical education minister, dies due to COVID 19.
Coronavirus in Tamil Nadu: The new infections in Tamil Nadu for the second day remains below 6,000 after three previous days' high nearing 7,000. With yesterday's 5,875 cases, the total number of positives in the state is 2,57,613. But the death toll for the third straight day is nearing 100, with 97 deaths reported yesterday to take the total tally to 4,132.
COVID 19 in Chennai: Chennai again maintains its level around 1,000 cases, with only 1,065 cases reported yesterday. Though the total positive cases crossed the one lakh mark in Chennai on August 1 and are around 1.2 lakhs now, only 12,190 active cases are taking treatment. It is nearly a 90 % recovery rate, which could be the highest in India. If the same measures to control the virus taken in other districts, Tamil Nadu may control COVID 19 significantly soon.
COVID 19 in Tamil Nadu districts: The districts maintain their new infections level around 5,000 for the past few days. Yesterday was no different, with 4,810 cases reported from the districts. Also, out of the 97 deaths, Chennai accounted for only 17, and the remaining were reported only from the districts.
The major cities did not see a significant rise in their new infections, and even Coimbatore reduced it to have only 167 cases but reported seven deaths. The other three of Madurai - 178 with 6 deaths, Trichy -136, and Salem-134 did not report any deaths. But the Chennai adjacent districts continue to have a rise in new infections and the number of deaths.
It includes Chengalpattu - 446, 4 deaths, Kancheepuram - 393, 5 deaths, and Tiruvallur - 317 and 8 deaths. The other districts with six deaths include Toothukudi, Tirunelveli, and Virudunagar. Tenkasi and Kanyakumari reported four deaths each, and except for a few districts, all other districts reported a minimum of one to three deaths yesterday. The districts with maximum new cases include
Kanyakumari - 300
Theni - 309
Toothukudi - 271
Tirunelveli - 201
Virudunagar - 337
With India reporting more than 3 lakh new COVID 19 positives in the last six days, it is only for the vaccines to save it. Even the WHO chief confirmed it in Geneva yesterday. Russia has announced of administering COVID 19 vaccines to its citizens from October. And only a successful COVID 19 vaccine could put an end to this disaster created by the deadly coronavirus and save life and livelihood of people.