The Amphan Cyclone will begin today - Tamilnadu will experience zero rain and infinite heat
Sivaranjani Soundararaj (Author)
Published Date :

May 16, 2020 13:58 IST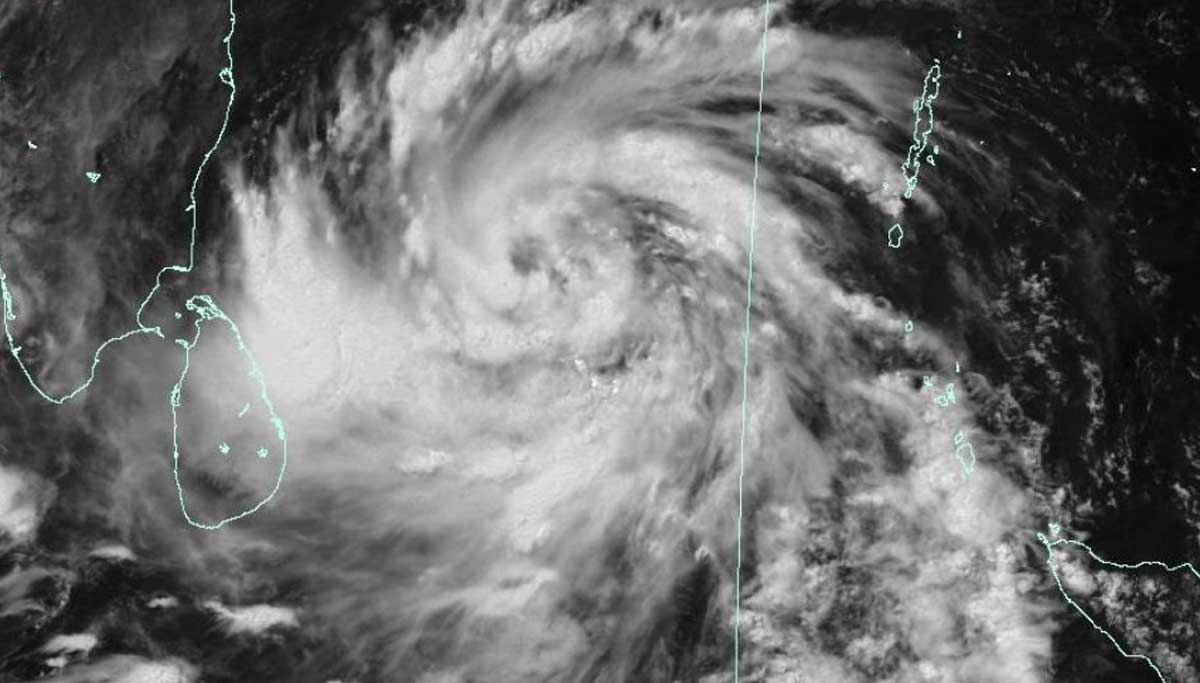 According to the predictions of Chennai Meteorological Department, Tamilnadu will gain no rain out of the Amphan Cyclone formation in the Bay of Bengal. Adding fuel to the fire, the State will further experience 3 degrees more heat than the daily temperature for almost a week.
People of Tamilnadu are already in the urge to get chill due to the abnormal behavior of summer this year along with CoVid lockdown and pinching the bitterness even more, Amphan storm forming today in the Bay of Bengal leaves Tamilians in utmost frustration.
Southwest monsoon begins today in the Andaman Islands. As a result of this, a windstorm in the south-central region of the Bay of Bengal had currently begun emerging. The storm is named by Thailand forecasters as "Amphan".
Hurricane winds at a speed of 85 kilometres is said to flew in the southern half of Bay of Bengal for the next five days warning Fishermen's to not enter the ocean for fishing till approval.
The low-lying area of ​​the southeastern Bay of Bengal Sea has been strengthened as a windmill lying 1100 km south of Odisha, 1250 km south of West Bengal and 1330 km south-southwest of Bangladesh.
The windmill is likely to become a severe storm this evening and turn into a serious storm in the next 24 hours. Initially moving north-north-west till May 17 and the Amphan will turn north-eastward along the 18th to 20th, according to the Indian Meteorological Department.
Fishermen have been advised not to travel to the South Bengal Sea today and tomorrow to the Central Bengal Sea on the 19th and 20th, as the tornado is likely to blow.
But in most districts of Tamil Nadu, the sun will increase its temperature for five days. Rainfall is only possible in the Western Ghats regions like Tenkasi, Coimbatore, Nilgiris, Dindigul and Theni districts. The northern districts will experience temperatures of over 3 degrees Celsius, 'the Chennai Meteorological Department said.
This evening, the windy low-lying area, which will become a hurricane, will not cross the coast in Tamil Nadu. This is because it is traveling north and northeast. It may cross the shore in Odisha or Bangladesh due to which there will be no rain for Tamilnadu. On the contrary, the heat will increase further amidst Amphan.
At the same time, moving north, instead of going to the North East, there is a chance of light rain in Tamilnadu. But as the storm drains the moisture of the Arabian Sea, there is a chance of rain in coastal areas of Kerala and Karnataka. Similarly, heavy rains are likely in Orissa, West Bengal and Andaman.