Angoda Lokka: Sri Lankan Drug Trafficker death in Coimbatore, full details - CB-CID
Sivaranjani Soundararaj (Author)
Published Date :

Aug 05, 2020 12:49 IST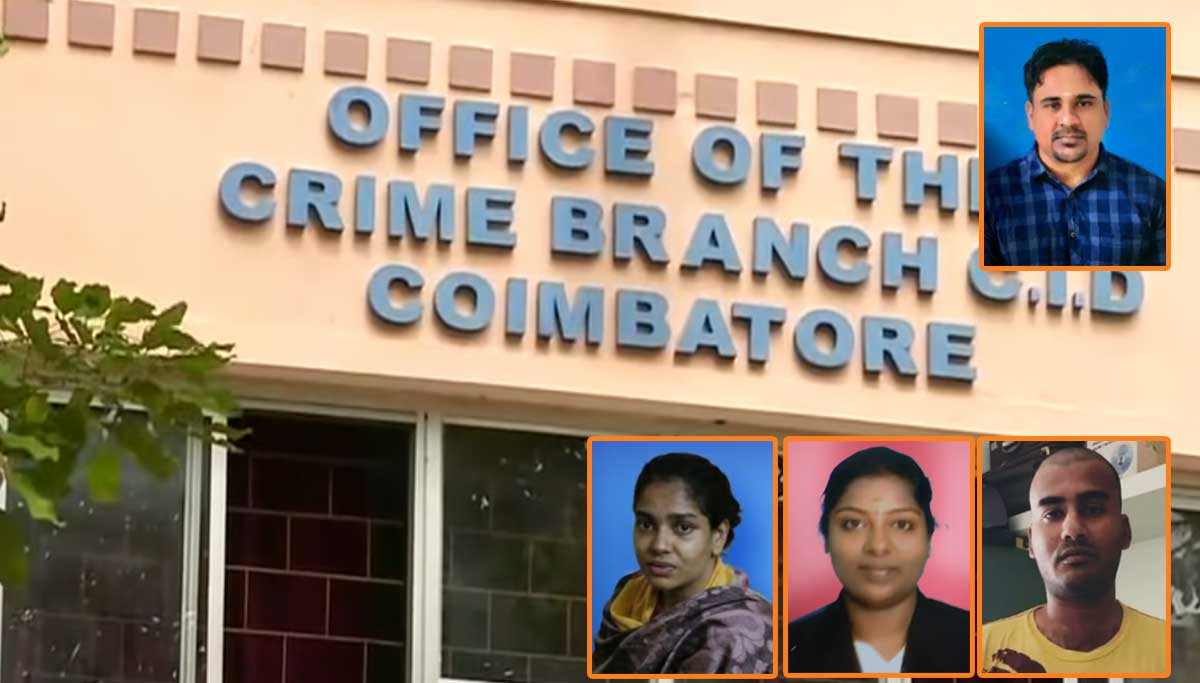 Srilankan Drug Trafficker Angoda Lokka death in Coimbatore, full details-CB-CID: India: CBCID IG Shankar has said that seven special forces have been set up to investigate the case of Sri Lankan drug trafficker Angoda Lokka. Meanwhile, the authorities have taken control of the house where Angoda Lokka was hiding in Coimbatore.
Coimbatore CBCID police have registered two cases in connection with the incident, which began with the death of Angoda Lokka and is trying to find out how he got the Aadhar card in India.
Who is Angoda Lokka?
According to the police, Angoda Lokka was involved in various criminal activities in Sri Lanka, including drug trafficking, kidnapping, murder, robbery and gang violence.
Notably, Lokka committed AK47 shootout on a police vehicle in Srilanka to rescue his gang members on the way to jail and involved in several drug sales in jail with the aid of eagle and cat apart from human indulgence.
It has been reported that some people, including Angoda Lokka, who were involved in such innumerable illegal activities, had been ordered to leave the country during the last Mahinda Rajapaksa regime in 2014.
After which, Lokka reached Dubai and continued carrying out activities such as criminal activities in Sri Lanka being abroad. While in 2019, Lokka's friend and business partner Makandura Madush, along with 31 people were arrested at a party in Dubai. In the meantime, Angoda Lokka shifted to Coimbatore of Tamil Nadu as an escape and settled as a protein supplier to all the gyms.
He settled as Pradeep Singh with his lover Amani Tanji in Cheran Managar of Coimbatore. Sources reveal that Advocate Sivagamasundari and Tirupur Dhiyaneshwaran helped Lokka to procure fake proofs as an Indian.
The mystery behind Angoda Lokka Death:
Sri Lanka's underworld drug trafficker Angoda Lokka died in July under suspicious circumstances. At Amani Taanji's request, the day after Lokka's death, Sivagamasundari went to Coimbatore and told the city police that Pradeep Singh (Angoda Lokka) was her cousin and that he had died of a heart attack on the 4th of July. After the autopsy, Advocate Sivagamasundari took Lokka's body to Madurai and cremated it there.
Meanwhile, the Sri Lankan police approached the Tamil Nadu police for further investigation, based on an intelligence report that Angoda Lokka had been murdered and buried in Coimbatore.
Based on this, the city police re-examined the case and found that the documents submitted were fake and that the women involved had deceived Angoda Lokka that it was Pradeep Singh. Police sources said that after receiving the body, they cremated it in Madurai the next day.
Based on a preliminary investigation with the detainees i.e. Amani Tanji, Sivagamasundari and Dhiyaneshwaran, police said they identified the deceased as Madhumake Chandana Lasantha Perera, 35, aka Angoda Lokka, Kotikawatta of Colombo in Sri Lanka.
According to Sri Lankan police intelligence, Angoda Lokka was poisoned to death in India in early July. Sources claim that Amani Tanji has been forcefully taken by Lokka from Dubai by killing her lover and as a revenge Tanji might have murdered Angoda Lokka by living with him, but this reason behind the murder is not yet confirmed officially.
Police have so far arrested Sivagamasundari, Tanji, and Dhiyaneshwaran in connection with the case. The case is currently being re-assigned to CBCID.