Annapoorani Arasu In The Form Of Amman on the occasion of Aadi
Sophia Loren (Author)
Published Date :

Aug 16, 2022 16:24 IST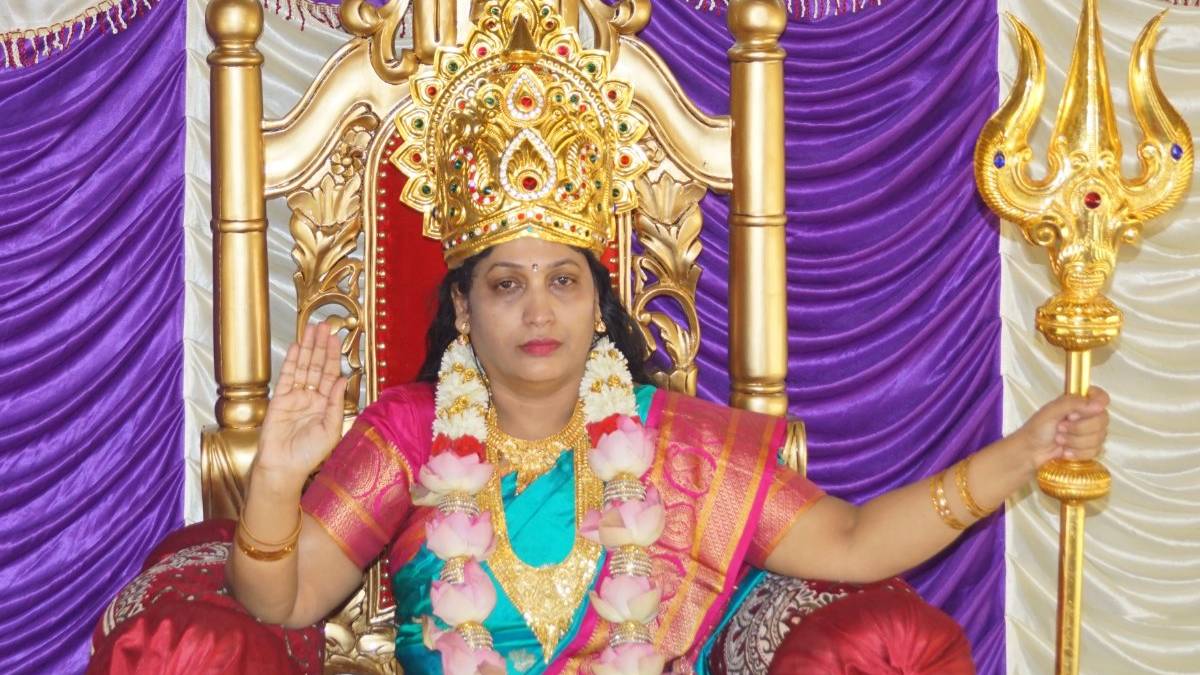 A special darshan for devotees in the guise of the Annapoorani Arasu. The videos of the Dharsham are currently going viral.
Annapoorani is the one who came to the limelight last year through the posters put up in the Chengalpattu area saying that Adhiparasakthi Annapoorani Amma has taken the incarnation of protecting the people of the world.
Videos of people worshipping Annapoorani, who is said to be the avatar Adhiparasakthi, are going viral on the internet. As the month of Aadi is the month dedicated to Amman, she appeared to the devotees in the guise of Amman.
Annapoorani Arasu, which has set up an ashram in the Kilpennathur Rajathoppu area of ​​the Thiruvannamalai district, gives a spiritual discourse to the public. She claims to be the reincarnation of Adhiparasakthi and bestows blessings on the devotees. Following this, she gives a spiritual discourse on YouTube.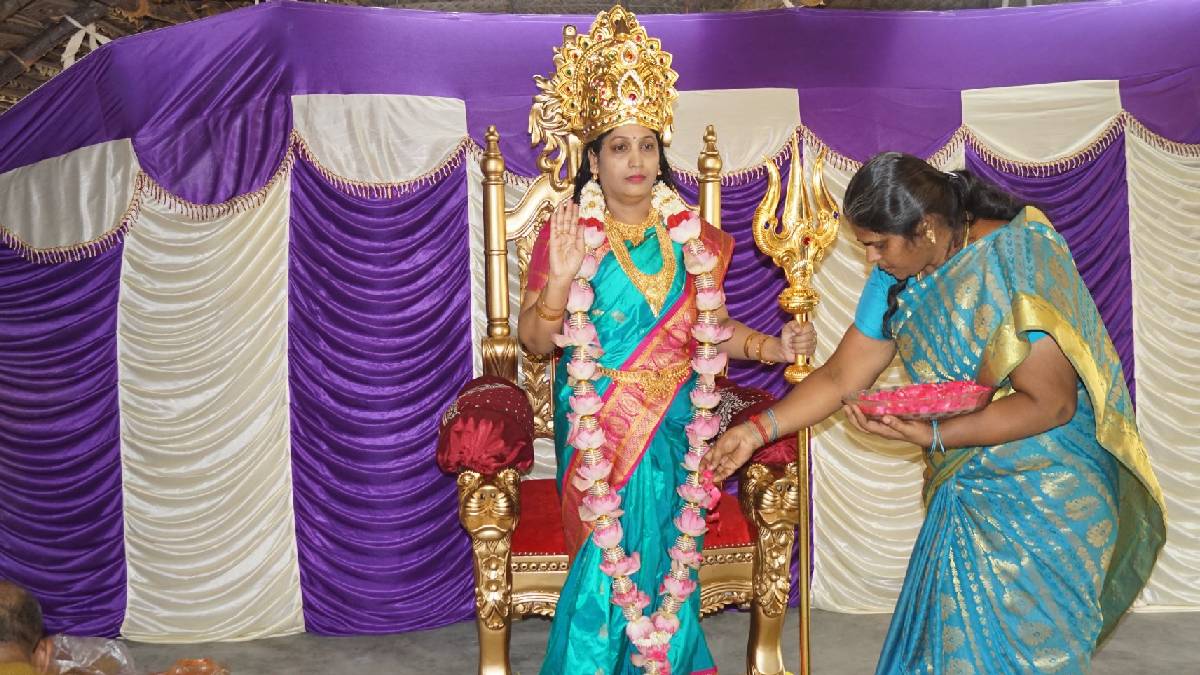 Devotees of Annapoorani Arasu Amma have requested to see Amman on the occasion of Aadi month. After this, Annapoorani Amma gave a special darshan to the devotees in the guise of Amman, wearing a Copper crown. This video is going viral on the internet.
It is to recall what Annapoorani Arasu said on 2021, "Annapoorani said, "For three years, I did not live in secret. I was taking the training. I did not pretend to be a preacher. No intention of making money. I grew up luxurious and comfortable. I did not disappoint anyone. It is beyond religions. I do not despise any religion. I have no intention of humiliating anyone. I was not acting for anything."