Another three ancient Idols to be Returned to India By Australian PM
Vignesh Subbaian (Author)
Published Date :

Nov 28, 2019 12:28 IST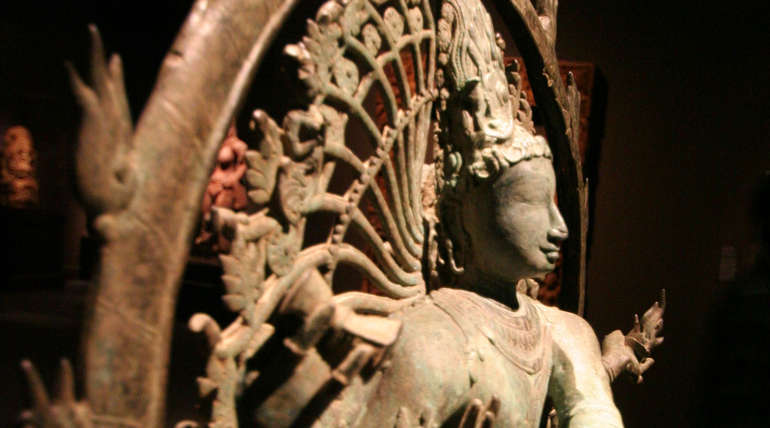 Australian prime minister to hand over two statues again to Indian prime minister, says Ponn Manickavel
A. G. Ponn Manickavel, the special officer appointed by the Madras High Court, confirmed that the Australian prime minister would hand over back two Indian deity statues to our prime minister. On November 27, the retired Tamil Nadu Police Inspector General said this over a phone call to a private news channel. It is after the Tamil Nadu government informed the high court on November 12, that the idols are brought to India by the prime minister and not by Ponn Manickavel.
Ponn Manickavel was the IG Railways and also investigating the idols smuggling from India. After his retirement last year, the Madras High Court appointed him as a special officer of the Idol Wing CID to continue his investigations for one year until November 30, 2019. Against the order, the Tamil Nadu government filed a petition which was dismissed by the Madras High Court. Now the appeal on it by the state government is due for the next hearing on December 2. Also, the extension period, which was also indicated in the previous high court order, is to come up for hearing after the Supreme Court's directive on December 2.
Meanwhile, Ponn Manickavel spoke to private a channel about the idols to be received back from Australia. Some of the excerpts include
Two stone statutes called Thuvarabalagar statues from Athanallur village under Viravanallur police limits in Tirunelveli from a temple known as Moonrueswaraudayar are going to be handed back by the Australian prime minister to our prime minister in January 2020.
Eight people have been arrested for the said idols theft, and two main accused are Subhash Chandra Kapoor and Sanjiv Ashok. Kapoor was repatriated from Germany for the said case and now in an Indian prison.