Apply E-Pass in Tamil Nadu 2021 - Instant Approval e-Registration
Thangaraja Palaniappan (Author)
Published Date :

May 19, 2021 14:00 IST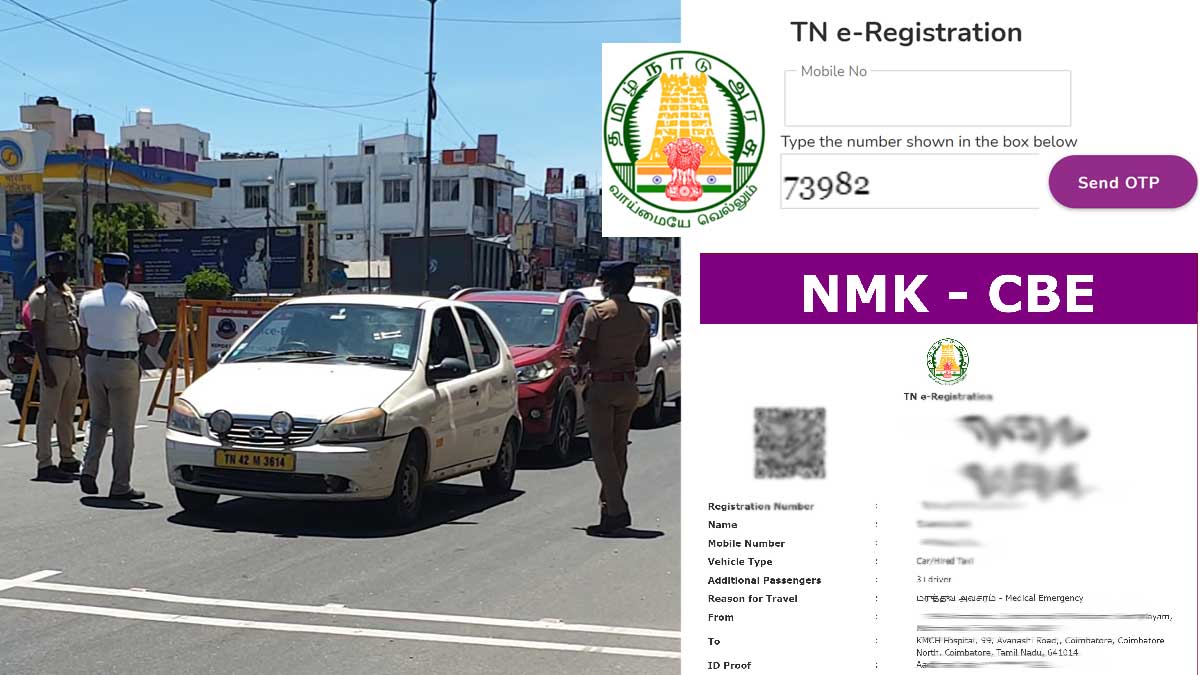 Tamil Nadu government has made an easy way to apply E-Pass registration for individual persons who like to travel within Tamil Nadu, from one district to another district.
Also to Individual/Group Coming Inside Tamil Nadu via Train/Flight, Commercial Establishments / Organization / Industries / Businesses / Traders / Financial Companies.
For individuals within Tamil Nadu, Medical Emergency, Elderly Care, and Death rituals are allowed. Please follow the below steps to avail your E-Pass registration in Tamil Nadu.
E-Pass in Tamil Nadu 2021: How to apply and Download, Step-by-step Guide
Click this URL https://eregister.tnega.org/#/app/type which takes you to the official TN e-Registration website.
There is no registration with a password. Use your mobile number to get OTP for e-Registration.
Select the purpose of your visit.
Select the travel range.
Select Travel Date.
Upload the valid document if you have anything related to medical appointments.
Enter the respective person's name and upload the Aadhar card as proof.
Select the number of people traveling with the applicant and select the vehicle type.
Once complete the page 1, the next page will ask for the present address and travel address.
3rd page will ask for the passenger's name, submit for Instant approval, and download the e-Registration form.