AR Rahman Nepotism, gains support from politicians to celebrities
Sivaranjani Soundararaj (Author)
Published Date :

Jul 29, 2020 14:45 IST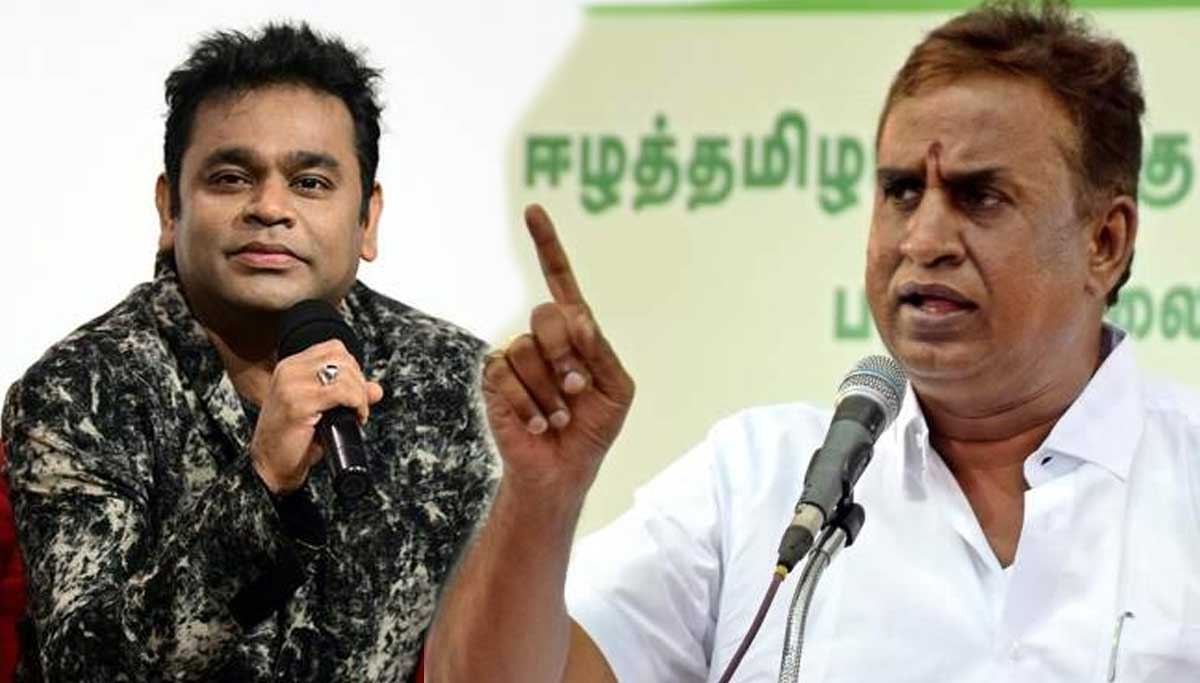 A.R.Rahman's voice on Bollywood's nepotism, gains support from politicians to celebrities: A.R.Rahman's recent air interview to Radio Mirchi stating the happening of nepotism and politics even for him in Bollywood gained attention and support right from politicians to celebrities in Tamil Nadu.
Following IsaiPuyal Rahman's statement on the misunderstanding and false rumours by a gang in Bollywood has opened a bold space for other technicians like Rasool Pookutty and Natti Natarajan to complain on their grievances and lagging opportunities in the Bollywood industry.
AR Rahman comment caused an uproar across the country. Many voices were raised that Rahman's statement about Bollywood was true. On that note, Minister SP. Velumani took the regretful incident to his Twitter page and expressed his sadness for Rahman, who has touched the hearts of not only the Indian people but also globally.
The Minister strongly condemned the act of spreading false rumors against Padmapushan A.R. Rahman by one gang of Bollywood and letting the man in not getting good films and more opportunities. This act to anybody is disheartening, tweets Minister SP. Velumani.
Our musician Rahman is one who brought fame to India by playing boundless music across borders. Those who act against Rahman are reprehensible. I record my heartfelt support for him, Minister SP. Velumani marks his presence via his Twitter account.
Meanwhile, actor cum politician Karunas complains that nepotism is not only for Rahman in this generation of Bollywood, it happens periodically right from Kamal Haasan and Rajinikanth. The suppression of the South Indian consistently prevails among North India and there is nothing new to the scene, says Karunas.
Despite all, Khan and Kapoor's families are ruling the Bollywood world continuously for several decades and the process just goes on without deviation. Sources reveal that Salman Khan, Director Karan Johar and Music Director Sanjay Leela Bhansali are notably doing this act of letting down talents, whether it is a newcomer or well-known prodigy other than Mumbai-based or their heirs.
Apart from the politicians, several debates are flaunting around the news regarding the issue initiated by Rahman after Sushant's death but only on the fact of questioning him.
Actress Kasthuri supports Rahman on nepotism in a debate, but Producer Siva claims that this happens even in Tamil Nadu obviously because Rahman's level hit higher projects dragging down all the remains due to budget. However, this cannot be acceptable since many other mid-budget technicians and Directors too feel the nepotism in Bollywood.