Former Tamil Nadu Assembly Speaker P. H. Pandian Passed Away
Vignesh Subbaian (Author)
Published Date :

Jan 04, 2020 12:09 IST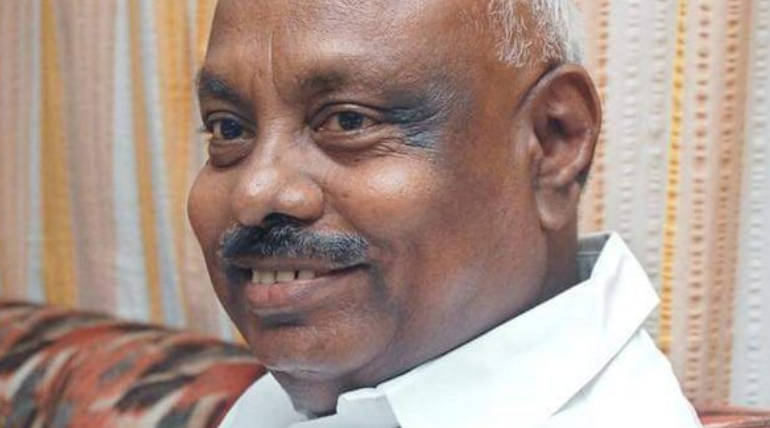 Former TN assembly speaker P.H. Pandian passes away: Paul Hector Pandian, a former speaker of Tamil Nadu assembly, passes away at 74, at 8:30 AM today, January 4, 2020. Four-time MLA and a former MP was a close confidante of the former Chief Ministers MGR and Jayalalitha. He is famous for saying that the assembly Speaker has got sky-high powers that are even beyond the judiciary.
Today at 8:30, in Ramachandra hospital in Chennai, the former speaker of TN assembly passed away. He was suffering from many ailments for the past few years. He is survived by his son Manoj Pandian who was also an MLA and a Rajya Sabha MP.
P. H. Pandian was born on February 27, 1945, in Cheranmadevi, Tirunelveli district. He became a junior lawyer to many eminent lawyers and government counsels. He became close to MGR and was selected as an AIADMK MLA in 1977, 1980, 1984, and 1989. He was also the legal advisor for Jayalalitha from 1996 to 1999. Then he became the MP for Tirunelveli from 1999.
In 1987, in the cover of Ananda Vikatan magazine, a picture and wordings were criticizing the Tamil Nadu assembly. Taking offense of it, the then Assembly speaker P. H. Pandian called the editor of Ananda Vikatan Balasubramanian to come to the assembly. He was asked to stand in the witness stand like arrangement.
Also, he was ordered to ask an apology for the criticism in Ananda Vikatan. But the editor refused to do it. He was commissioned by P. H. Pandian to undergo three months of imprisonment. The editor filed a case against the said order.
P. H. Pandian refused to receive the Madras High Court summons. It was then the all India famous sentence that assembly has got sky-high powers for not even the High Court could intervene was said by him. But the then Chief Minister MGR intervened and released editor Balasubramanian.
P. H. Pandian is an excellent lawyer and was practicing in the Madras High Court for 26 years and a good MLA for his constituency Cheranmadevi in Tirunelveli. His death is mourned by his friends and family now.