TNPSC Group 4 Allegations: Candidates Request Quick Investigation in Group 2
Vignesh Subbaian (Author)
Published Date :

Jan 11, 2020 15:22 IST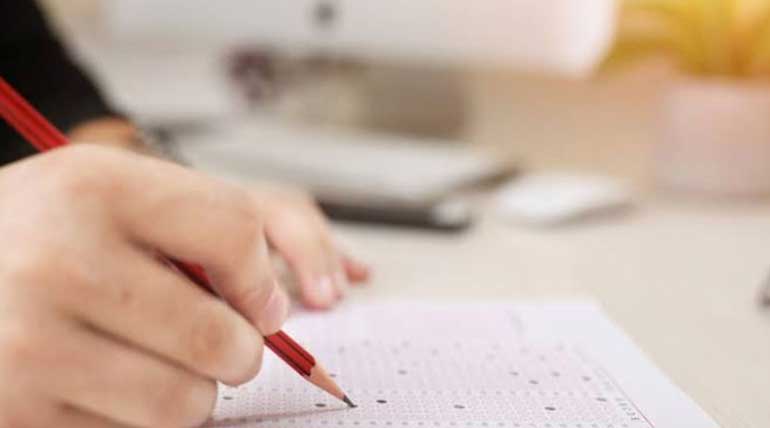 When will the investigation start for irregularities in Group 2 A? In last year's TNPSC Group 4 exams written by 16.3 lakh candidates in 5,575 centers, 40 candidates only from two centers were on the top 100. But for such grave and transparent irregularities found in the results that were announced two months ago in November, only now TNPSC has started investigations. But 35 out of the top 50 rank holders in the 2018 Group 2 A were also from the same two centers. Most of them have joined government services also. When will the investigation start, for it is the question among the lakhs and lakhs of youth who still believe TNPSC for getting government jobs and study day and night for it.
In September 2019, nearly 16.3 lakh candidates from all over Tamil Nadu wrote the TNPSC Group 4 exams. For most of them, it was years of preparation and hard work. Many of them, even without any other job, fully prepared for the TNPSC exams. Even without income after the degree studies, they spent a lot of money in coaching institutions across Tamil Nadu. Many of them have to stay far away from their homes. They also have to take care of their food and boarding expenses. They, with full hope on the government and TNPSC, studied day and night for the exams. Many of them with high expectations were waiting for the results in November.
When the results came in November, many of them were shocked to find only 30 candidates from two centers in Ramanathapuram coming within the top 100. These two centers, Rameswaram 1606 and Keelakarai 1608 were the miracle centers out of the total 5,575 centers across Tamil Nadu. The exciting part is out of the 30 most of them were not from Ramanathapuram district. They were from far off places and wantonly asked for these centers to write the exam.
One such example is Tiruvaraj from Kannanur village in the Sivagangai district. When he could have written the exam in many nearby centers, which are only a few kilometers, he has chosen to write in this center, which is 64 kilometers away from his place. He was doing the work of growing goats and said to be a wealthy person. He has scored a stupendous 289.5 marks out of 300 marks. Even candidates who studied for years day and night are not able to score above 250. But this Tiruvaraj Alais Tirvarasu told reporters that he is ready to write the exam again. But he did not say anything about why he chose a center which is far off from his place.
Now many of the others who have scored top rank seemed to be absconding. But the question before the people is when the investigation for the Group 2 A will l start to catch those 35 intellectual candidates to come within the top 100 by writing in the same centers in 2018. Also, how could the officials not know this simple issue way back in 2018 itself, that could not have brought the anguish for all the 16 + lakh youth of Tamil Nadu who wrote the exams in 2019. And for other lakhs and lakhs who plan to write TNPSC every year, what hope will they have to prepare for a job with the Tamil Nadu government.