Enhancement of Godaveri-Cauvery-River linking Project at Mayanur
Anusha Sathish (Author)
Published Date :

Nov 12, 2019 16:38 IST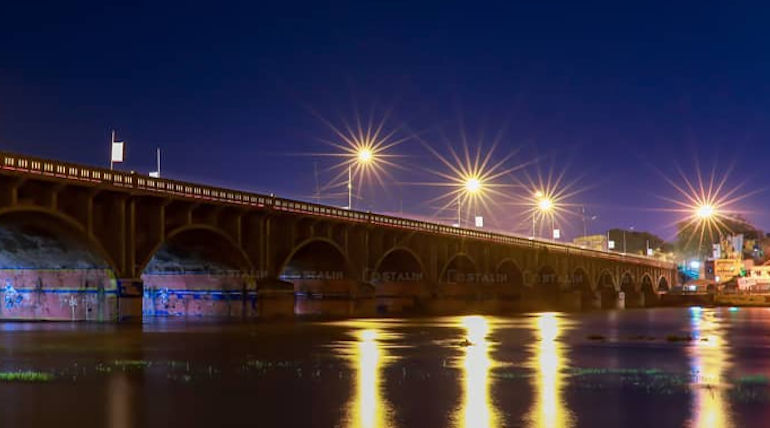 The Godavari linked with Cauvery at Mayanur enhances irrigation to multiple areas
Tamil Nadu Rivers Retrieve Movement has suggested that linking Cauvery-Godavari is proposed, but it is better to connect the same in Mayanur in Karur district instead of Kallanai at Thanjavur district. The linking of rivers not only reduces the water to be dissolved in the sea but also helps in irrigating many places to focusing on delta areas.
"Originally, the scheme by Union Ministry of Jal Shakthi enumerated that the passage carrying Godavari river will meet the Cauvery at Kallanai." The name sounds that the river is going to be beneficial to the delta areas like Thanjavur.
The state government suggested a different way for this to connect both the rivers at the Kattalai Mettu irrigation canal in Mayanur in Karur district. This suggestion is highly welcomed that this will be more beneficiary to farmers than the previous way suggested by the central government.
The state President of the movement, Advocate D. Gurusamy, supported the cause in a meeting held in Trichy on Saturday. Along with the Cauvery Delta Farmers Welfare Association, Mahadanapuram Rajaram, and other farmer-leaders such as K.P. Gandhipithan and Puliyur Nagaraj, Gurusamy was addressing the session. He said the proposed plan by the state government would open gates for supplying water for irrigation in Pudukottai, Sivagangai, Madurai, Virudhunagar, and parts of Ramanathapuram though Cauvery-Vaigai-Gundar link project.
The Mayanur link will benefit several lakhs of farmers. And, the Chief Minister of Tamil Nadu planned to visit Prime Minister Narendra Modi in this regard. The meeting went well, and the forum proposed to increase the share of water to Tamil Nadu in Godavari-Cauvery linking project from 60 TMC or 65 TMC to 120 TMC or 125 TMC.
Telangana has implemented the Kaleshwaram lift irrigation project strategically and emulating the same, and this project can second the similar kind of plans. This irrigation project provides drinking water to 1.82 lakh rural households in the state. This move was successfully implemented after a 45-member team of farmers and experts from the state visited the sites in Telangana and implemented the proposed strategy.