Delhi is not the Actual Cause of Chennai Air Pollution
Vijayan Sankar (Author)
Published Date :

Nov 05, 2019 14:23 IST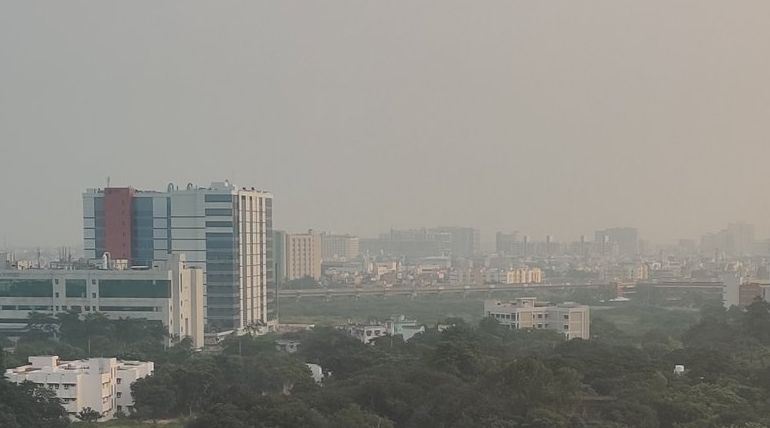 Social media was abuzz from Sunday that the Delhi fog is hitting Chennai and across Tamil Nadu also. Today morning also there was heavy fog across many parts of Tamil Nadu to gain its momentum. But experts, including IMD officials and Ramanna, former CMD director, confirm that the Delhi fog is not the reason and only the local factors which increase the pollutants in the air of Tamil Nadu. Also, the PM or the Particulate Matter 2.5 for the air quality index of Tamil Nadu is set to be high this week. It has crossed the maximum limit of 500 in Delhi last Sunday.
What Pradeep John Posted on His Page?
On Sunday, weather blogger Pradeep John posting NASA satellite images on the aerosol optical thickness of Tamil Nadu being engulfed with smog from the north. He also stated that the pollution from the north will affect Tamil Nadu in the coming week and the clouds will be hazy. Tamil Nadu Weatherman also advised the Kids of the state not to expect any holidays on behalf of pollution like Delhi.
IMD counters the claims of Tamil Nadu to be affected by Delhi smog.
IMD or Indian Meteorological Department's past officials and present officials counter the claim of Delhi smog hitting Chennai and Tamil Nadu. J.Radhakrishnan, the commissioner of Disaster Management of the state and Former RMC chief Ramanan, asks people not to believe the rumors. All cite the following reasons to put to rest the social media rumors on Delhi air pollutants in Chennai.
Delhi is more than 2200 kilometers away from Chennai.
Tamil Nadu is at 8 – 12 degrees latitude and Delhi is at 30 degrees latitude.
There are many hills in between Delhi and Chennai.
Northeastern winds are blowing across Tamil Nadu.
Pollution in Tamil Nadu is also rising due to the increase in vehicles and other factors.
Claims and counterclaims fly in social media, but it is only valid to believe the experts and not be afraid of Delhi smog with air pollutants in Tamil Nadu.