Coronavirus Fear: Chennai Airports Improvises Medical Screening of the Passengers
Vignesh Subbaian (Author)
Published Date :

Jan 23, 2020 18:24 IST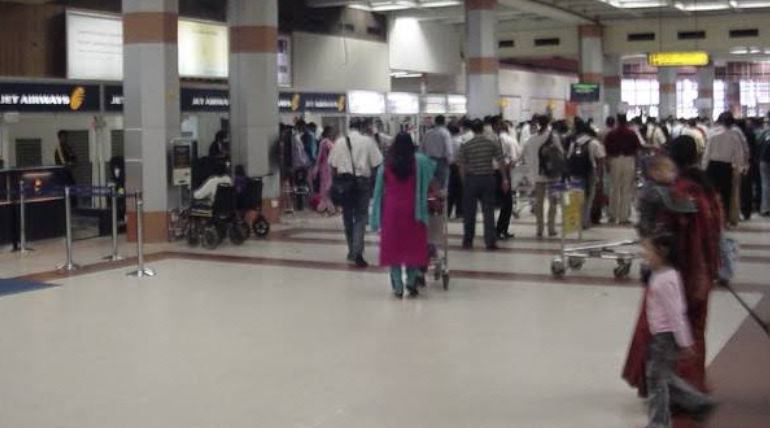 Coronavirus fear grips around the world: Coronavirus kills 17 people and infects 600 in the Wuhan city in China. Now the 11 million people populated city is under lockdown. Across the world, caution is exercised in all airports. Alerts of the coronavirus dangers given to those traveling to China. In India also authorities have cautioned those going to China with many instructions to follow. The central health department has ordered health checkup at airports for passengers returning from China.
In the Chennai airport, the central health department officials have started checkup of passengers returning from China from yesterday, January 22. Three special camps have been set up in the Chennai international airport. Headed by a chief doctor, six doctors are operating these three camps to check the passengers from China.
These doctors checked three hundred sixty-eight passengers who came by Cathay Pacific airlines from Hong Kong yesterday at 12.25 AM. All the passengers were asked to blow air in one of the instruments fixed in all the three special camps in the airport. As per the changes in the computer attached to the apparatus, the doctors confirmed that the passengers were not affected by the Coronavirus by way of thermal screening. The said checkup at the Chennai airport will continue until further orders from the central health department confirmed the doctors.
The instructions by the Indian government for those traveling to China include
Not to have contact with those who are affected by cold or who could transmit diseases
If there is severe cold or fever during the stay in China, to undergo diagnoses immediately
Not to visit any animal husbandry during a stay in China
Not to go to any market where livestock are being cut and sold
Not to eat improperly cooked non-vegetarian food
If found with symptoms for transmitting disease found during the return flight to India, they should immediately inform the authorities.
The WHO or the world health organization is to decide today, January 23, whether the Coronavirus constitutes a public health emergency of international concern.