Chennai: Free Ticket Pink Bus For Women In Tamil Nadu From Today
Sophia Loren (Author)
Published Date :

Aug 06, 2022 14:30 IST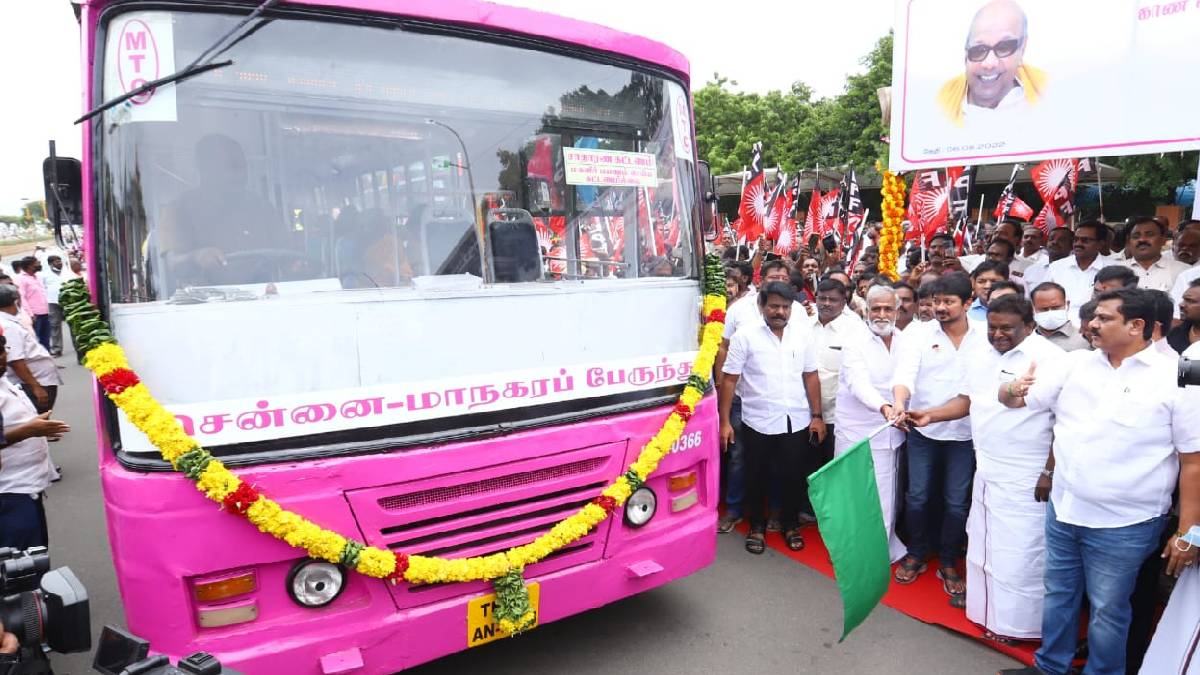 Today, a free 'pink' coloured bus for women will be started in Chennai. The colour 'pink' has now been changed to identify free city buses for women. Chepauk-Thiruvallikeni constituency MLA Udayanidhi Stalin inaugurated the startup of these buses today.
The Tamil Nadu government has allocated Rs 1,600 crore to transport corporations for free travel for women this year. In Tamil Nadu, the facility of free travel for women in normal fare government buses is already in force. But, in a hurry, some women board luxury buses or deluxe buses.
So to clear this confusion, the state transport department has changed the colour of the normal fare bus where women can travel with free tickets. Pink denotes women's gender; therefore, the buses are pained pink.
In this situation, the movement of 'pink' coloured buses was launched by Chepauk-Thiruvallikeni constituency MLA Udayanidhi Stalin in an event held today near Tamil Nadu Slum Exchange Board office at Chennai Marina Beach under the leadership of Transport Minister SS Sivasankar.