Chennai IT Company Ideas2IT Presented 100 Cars To Employees
Sophia Loren (Author)
Published Date :

Apr 12, 2022 10:20 IST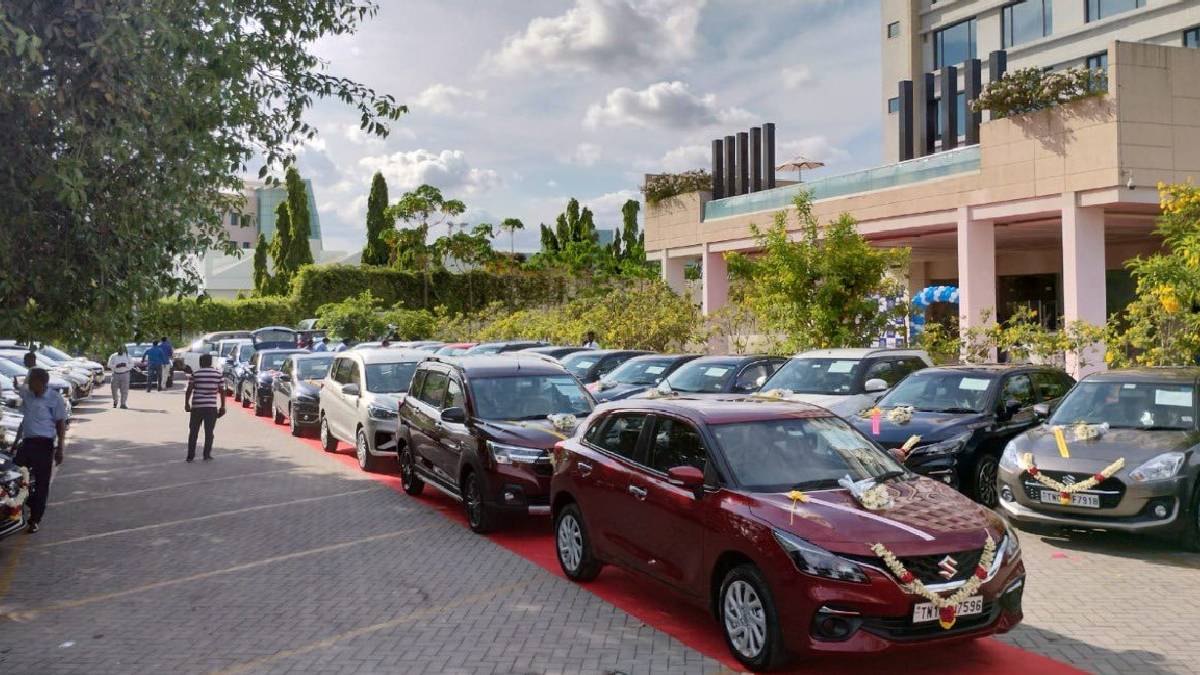 It is good and happy to see the initiatives and practices taken by the Tamil Nadu IT Companies encouraging the Employees by giving expensive cars as presents by the profit they have gained. It is to note that most of the companies in the north part of India will give expensive presents to their employees every 5 or 10 years to encourage the employees. And now, this practice is followed by Tamil Nadu IT companies as well. This trend has given new hope to millions of youth.
In Chennai, an IT company Kissflow surprised five employees by presenting BMW cars worth Rs 1 crore to five top executives. Another Chennai-based company has now come up with similar activity before the impact is resolved.
In Chennai, Ideas2IT has continued to support the company's growth and success, appreciating its contribution by gifting 100 new Maruti cars to its employees. Ideas2IT Technologies was founded in 2009 by six engineers and currently operates with more than 500 technicians in various locations, including the United States, Mexico and India.
Gayathri Vivekanandan, CEO of Ideas2IT, presented 100 new Maruti Suzuki cars to 100 employees in the presence of Murali Vivekanandan, Founder and Chairman of the company.
Murali Vivekanandan, the founder of Ideas2IT, said that 100 cars were given to 100 employees. According to this decision, the car has been issued to all the employees who have worked in the company for five years.
Gayatri Vivekanandan, CEO of Ideas2IT, said, "We are proud to be the first Indian IT company to be honoured with 100 cars for the dedication and perseverance of 100 employees." She also said that they are the key players in the growth and success of Ideas2IT.