Chennai Metro Rail Partners with Phonepe Introduce Discount Tickets
Sophia Loren (Author)
Published Date :

Nov 18, 2023 15:49 IST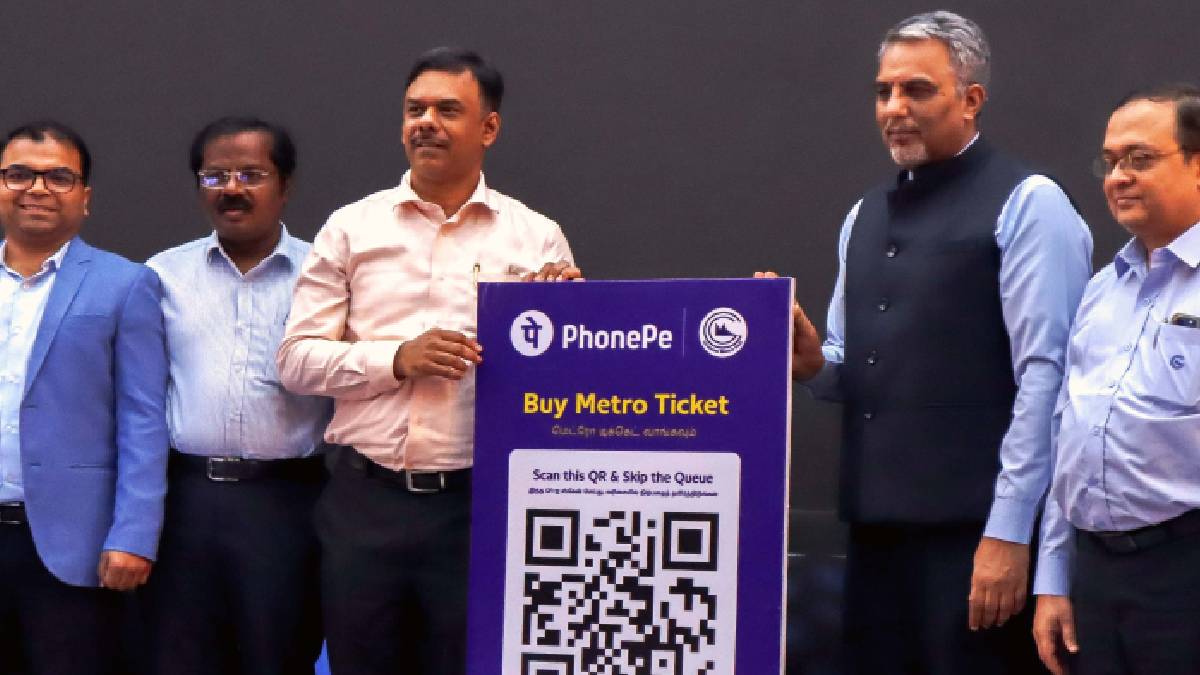 CMRL Managing Director M A Siddique launched the Digital QR-based ticketing system via the Phonepe app at Metros.
Metro is playing a very important role in the transportation in Chennai. Even the common people find it very easy to access the metro for their daily usage.
Metro transport occupies an important place next to bus and train transport in Chennai. In this case, expanding this metro transport throughout Chennai is going on in various phases.
Although this metro started during the last AIADMK rule in Chennai and was not well received initially, the number of travellers is increasing daily. New facilities are being provided to the passengers on behalf of the Metro administration. Recently, a 20 per cent discount on Metro train tickets, tickets through WhatsApp, was offered. It received a good response from the passengers.
Due to this, the number of passengers coming to the metro continued to increase. Although easily accessible, the passengers find it difficult to stand in long queues to buy tickets. The system of booking tickets through phonepay has been introduced to reduce this.
PhonePe will enable three services for commuters in phases - booking single journey tickets, return journey tickets, and recharging the smart card on PhonePe Switch.
Chennai Metro Rail Partners with @PhonePe to digitize Metro commute for passengers with QR-based ticketing.#chennaimetro #cmrl #metro #chennai pic.twitter.com/dDHJ8R5C1O

— Chennai Metro Rail (@cmrlofficial) November 17, 2023