Chennai, Paid Volunteers to serve the CoVid positive patients by helping at the doorstep
Sivaranjani Soundararaj (Author)
Published Date :

Jun 23, 2020 12:31 IST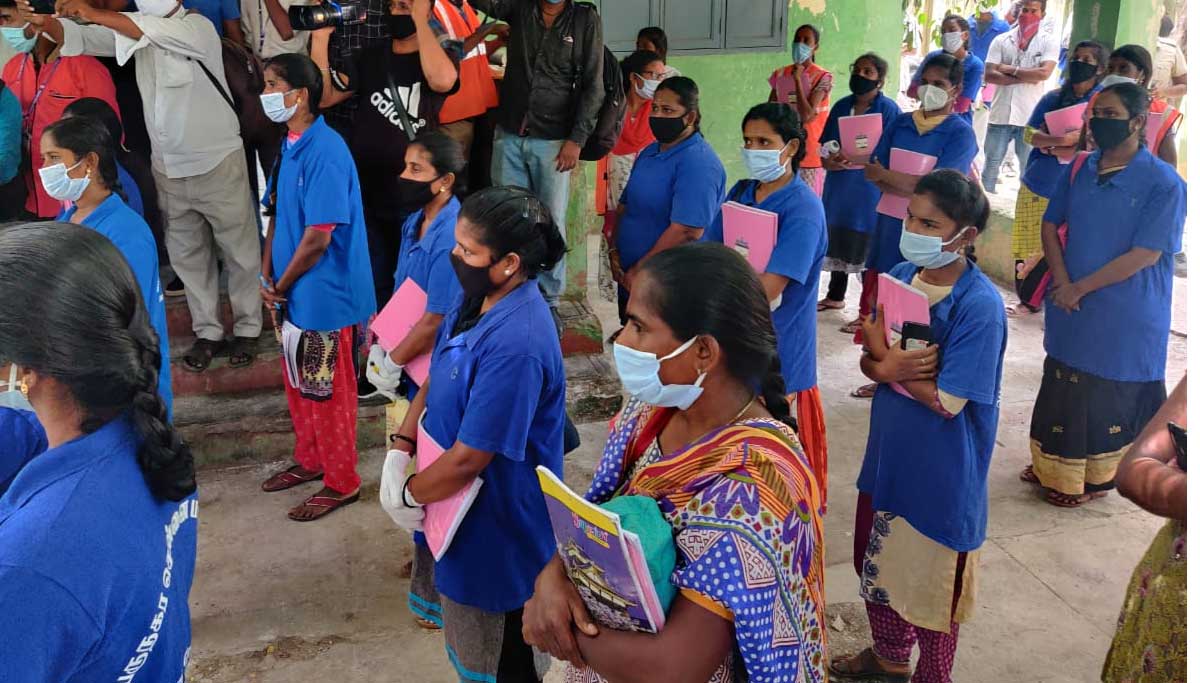 In Chennai, young Volunteers are paid to serve the CoVid positive patients by helping at the doorstep: As CoronaVirus starts the second phase slowly in other districts of Tamil Nadu apart from the most affected Chennai and nearby regions, the government orders lockdown with some relaxations based on the severity inside the districts.
Likewise, People without going for self-isolation led Madurai all set to be in lockdown from tomorrow for about seven days till June 30, 2020. The Secretary Shanmugan has reimposed this with relaxations for essential shops working from 6 a.m to 2 p.m.
Meanwhile, the hotels can work following social distancing only for take away service. But on 28th June Sunday, curfew will be more strict entirely with only opening milk and medical shops.
Due to the hiking numbers of CoronaVirus positive patients in Chennai, Hospitals advise the diseased to be in-home quarantine because of the inefficiency in handling the old patients. Such a situation made the government to employ the jobless volunteers to serve for the CoVid affected patients.
These youngsters are paid Rs.15,000 monthly for keeping the CoronaVirus home quarantined people not to step out. Moreover, a cellphone has been provided to the patient and volunteer for communication to meet the daily ends. The volunteers feel proud in serving the needy people and claim that they are 100% safe with protection kits.