Chennai Rains: Rains Will Continue For Next Two Days
Gokul Saravanan (Author)
Published Date :

Dec 01, 2019 11:54 IST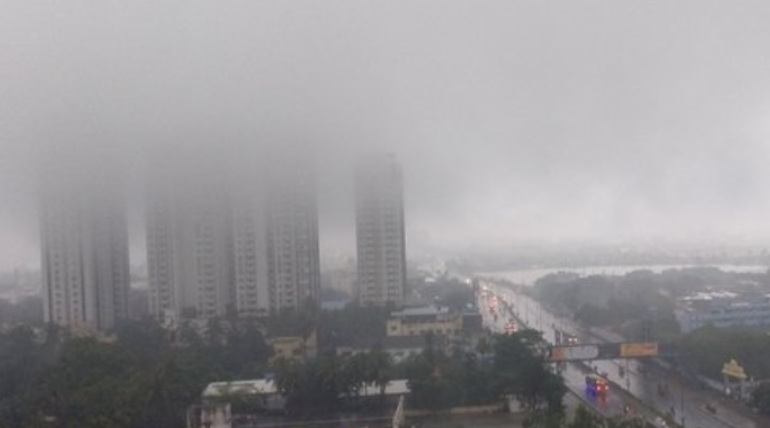 Rain just took a break for now. The real effect will only be available by December 2 and 3, says the Tamil Nadu Weatherman. Chennai seems to be so happy due to the moderate rain in all of its localities. At the same time, it needs to be more cautious as December has just arrived.
As per the source is given by Tamil Nadu weatherman, it was 133 mm rain poured down last night in Cheyyur Alone. And, possibly, the pour down is not going to stop for the next two days. Regional meteorological Centre, Chennai, also issued heavy rain warning to Chennai as it is already close to the sea.
Apart from Chennai Cuddalore and Thoothukudi has also been hit with heavy rain last night, Says the weatherman.
According to the rain warning bulletin of RMC, Orange alert has been issued to the districts like Cuddalore, Nagapattinam, Thiruvarur, Tanjore, Pudhukottai, Sivagangai, Ramnad and Karaikal. While the Yellow warning goes for Chennai, Kanchipuram, Thiruvannamalai, Villupuram, Trichy, Virudhunagar, Thoothukudi, Thirunelveli and Kanyakumari, and, the interior part of Tamil Nadu might see a moderate rain. Hence the RMC hasn't given any warning to those regions.
The Meteorology department reasons an Atmospheric Overlay Cycle, near Kanyakumari and its neighbor regions, for this rain in Tamil Nadu and Pondicherry. Pointing the same reason, the RMC also requested the fishers not to enter the sea as the wind is about to blow around 40 to 50 Kmph.
The lakes around the capital of Tamil Nadu are rapidly reaching their maximum capacity. Upon any emergency situation, the people of Chennai can reach out to the Governmental help through these helplines, 044-25384520, 044-25384530, and 044-25384540.
It seems another low-pressure belt has appeared near Lakshadweep in the Arabian Sea. Hence, the western part of South India can also expect rain in one or two days.