Chennai recovering fast and districts doubling cases now
Vignesh Subbaian (Author)
Published Date :

Jul 07, 2020 22:33 IST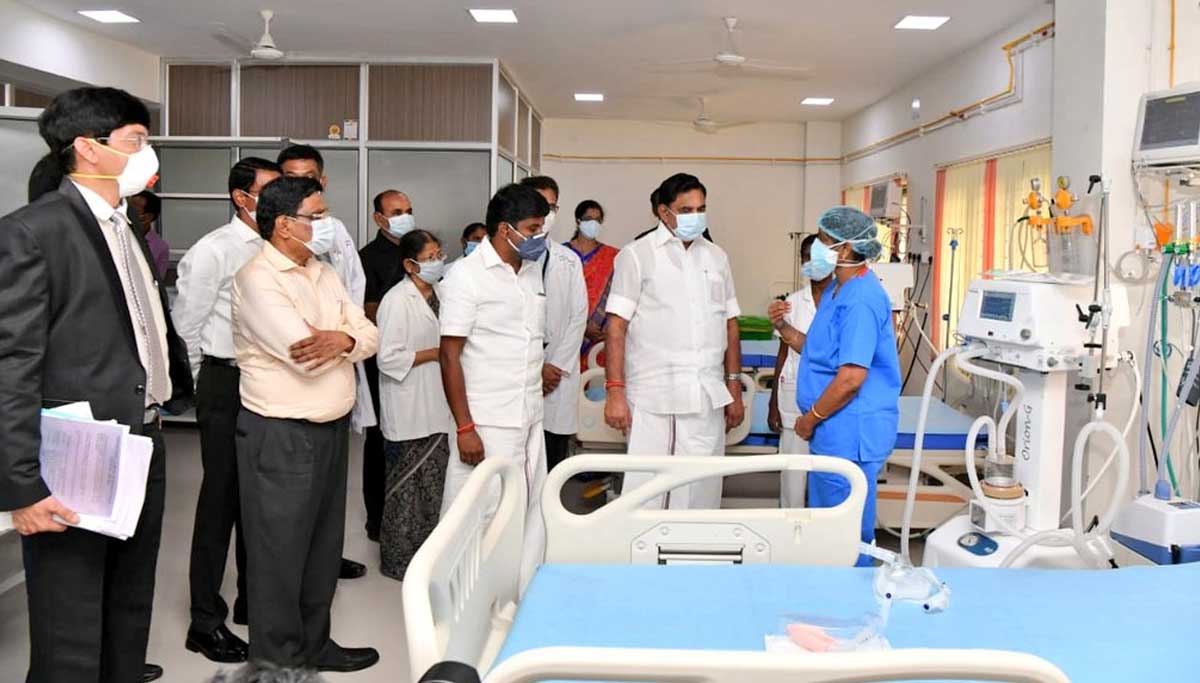 Chennai raises hope of relief from the deadly coronavirus: The hope of relief from the corona crisis seems to start in Tamil Nadu. With only 3,616 new cases and 4,546 COVID 19 patients discharged today, the light at the end of the tunnel is near now. And this comparatively low case in the last few days with the highest number of nearly 36,000 samples tested today is a significant breakthrough. Also, Chennai has halved the number of fresh cases with only 1,203 from the highs of 2400 + cases until a few days back. But there is also bad news of doubling of new cases in the other districts.
New COVID 19 treatment center in Chennai: Chief Minister Edappadi Palanisamy, today July 7 evening opened the specialty COVID 19 treatment center in Guindy, Chennai. Built adjacent to the famous King's Institute at the cost of 130 crores, it has many facilities to save even the worst affected COVID 19 patients. Built with a basement and three floors, it has 750 beds with oxygen facilities. Modern CT Scan equipment, dialysis facilities, instant PCR test results, and many others. There are 100 doctors, 97 nurses, and hundred paramedical staff will provide 24 / 7 treatment for the COVID 19 patients. All four floors have separate divisions of testing, treatment, consultations, counseling, wifi for contacting doctors and families, and many more facilities.
Chennai recovering fast and districts doubling cases now: After the end of the intense lockdown of 16 days in Chennai yesterday, the new infections reduced to half the high levels. It is even after the increase in the number of tests in Chennai. But it is quite the contrary in the other districts. The infection rate ratio between Chennai and other districts 80: 20 until two weeks ago, is now 30:70. Of the 3,616 cases today, Chennai, with only 1,203, is only one-third of the total infections. The districts have more than doubled their cases in the same time. And Madurai, despite being under intense lockdown, has the highest number of 334 new cases today has taken the tally to 4,674 cases. The other districts with a rise in new cases include
Kanyakumari - 119
Kancheepuram - 105
Ranipet - 125
Tiruvallur - 217
Toothukudi - 144
Tirunelveli - 181
Vellore - 117
Virudunagar - 253
People in other districts should take the example of Chennai, which is now on the recovery path and be safe from this deadly pathogen.